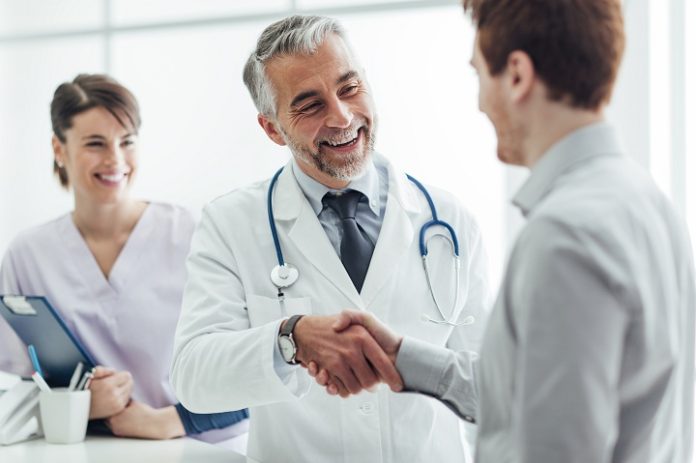 Better efficiency is one of the ongoing goals at most workplaces, but it's arguably imperative at hospitals. In those settings, processes that waste time could have life-or-death consequences.
Here are five proven ways hospitals can boost the efficiency of their workforces.
1. Attach RFID Tags to Equipment
If hospital workers don't know the location of equipment they need to use, patient care can be compromised. The facilities may also need to compensate for the lost equipment with costly rentals or replacement purchases.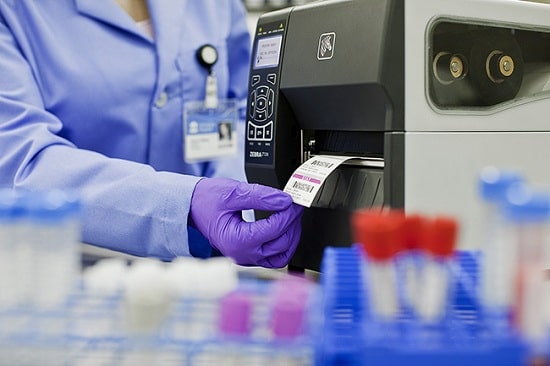 However, radio frequency identification (RFID) tags can eliminate the common problem of misplaced equipment. Michigan Medicine is a 1,000-bed facility with five buildings on its campus. The hospital also handles 12,000 pieces of equipment and decided to improve the tracking of those items with RFID tags. Hospital administrators made that decision after the patient equipment manager received 200,000 item requests in one year.
RFID systems let people use dedicated interfaces to see the precise, real-time location of the things they need. Then, they spend less time searching for the items and can devote more minutes to patient care.
2. Deploy Continuous Electronic Monitoring Equipment
Hospital employees know that patient monitoring is one of the essential components of high-quality treatment. Keeping tabs on a patient's vital signs and other characteristics informs medical staff if medications or other interventions have the intended effects. However, checking on all the patients in an area of a hospital is time-consuming. That's why there's a growing interest in hospitals using continuous electronic monitoring (CEM) technology for 24/7 checks.
It's now easier to do that than before since many patient wearables can track changes. In the past, CEM technology was mostly in critical-care units or places with specialized beds and associated equipment.
There are also alarm and notification (A&N) platforms that sync with CEM tools and immediately let medical workers know about shifts in a patient's condition that require urgent action. In one example of what's possible, an algorithm takes data from CEM platforms and electronic health records and uses it to determine a patient's risk of sepsis. It reduces sepsis fatalities by nearly 23% and detects it 18 hours sooner than clinicians can.
CEM technology allows hospital employees to make the most of their work hours by getting real-time data they can use to support care decisions. It also reduces the time spent performing manual vital sign assessments.
3. Rely on Health Care Answering Services
Many hospitals have outpatient facilities where people go for everything ranging from chronic illness management to minor surgeries. In small or understaffed units of a hospital, people who primarily deal with patient care may also need to multitask by answering incoming calls or scheduling appointments. When that happens, overall productivity levels often go down.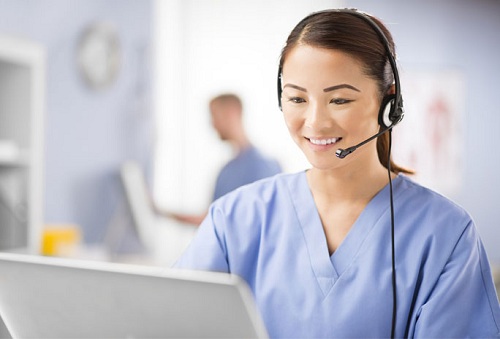 Fortunately, medical answering services can provide call overflow assistance. They enable patients to reach human operators instead of voicemail messages when they need to get in touch during business hours. Then, outside of that timeframe, answering service companies engage with patients through after-hours help.
If patients experience complications after procedures or other potentially urgent situations, an answering service can either dial the appropriate provider on a patient's behalf or let the caller know how to connect with them. Answering services allow providers to focus more on patient care instead of administrative tasks that could get them sidetracked.
4. Install Wayfinding Equipment
Statistics say no-shows cost health care facilities $150 billion annually. When people don't appear for their appointments, the associated staff members have to juggle their responsibilities and look for productive ways to fill empty time slots. Many things can cause people to miss their appointments, including getting lost and not finding their way fast enough to be there on time.
An unspecified cancer research center in the U.S recently invested in wayfinding equipment from Phunware that gives patients and visitors navigational information through an app. Additionally, hospital staff members can push updates to the app, such as to tell people about a section of the hospital that's closed for renovations.
Then, the customer service experience should improve, and workers should find it easier to concentrate on their duties instead of being interrupted by people who need directions.
5. Create and Launch Chatbots
E-commerce companies commonly use chatbots, mainly to provide quick answers to frequent customer questions. Useful applications exist in the health care sector, too. In the United Kingdom, Moorfields Eye Hospital built a chatbot that lets patients ask about their conditions. It also has accessibility features for visually impaired users.
Triage chatbots also exist that encourage people to describe their symptoms and get trustworthy advice about the kind of care they need. Some people criticize this technology, but it could allow individuals to get personalized information that may be life-saving. Some triage chatbots make assessments in a couple of minutes or less.
When people use them, they could get help in making decisions about promptly attending local health facilities for further assistance or taking part in home-care measures until they can visit their primary care doctors.
Additionally, chatbots could give people answers about the recommended ways to take prescribed medications, the locations of the pharmacies closest to them or the process to go through when making an appointment. Then, the health care workers who would ordinarily answer those calls have reduced burdens and can spend more time doing other tasks.
Worthwhile Technologies Can Make Hospitals More Efficient
This list gives a sampling of the broad range of technologies available to hospital administrators that want to help workforces cut down on inefficient processes and get more done. Before a facility invests in one or more of them, it's ideal for representatives to take the time required to research the pros and cons linked to each solution.