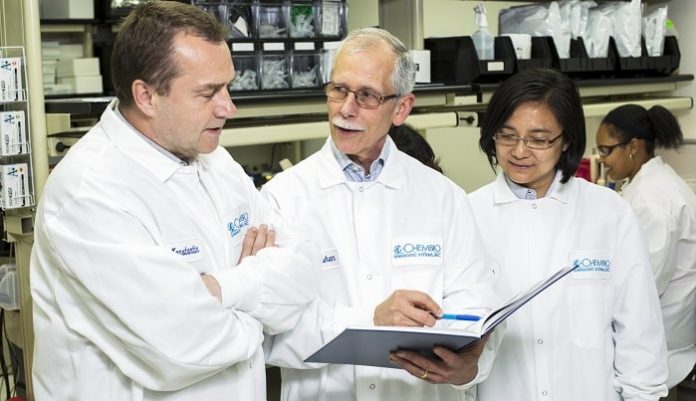 Chembio Diagnostics, a leading point-of-care diagnostics company focused on infectious diseases, announced that it has entered into a definitive agreement to acquire Orangelife Comercio e Industria Ltda., a privately-held Brazilian manufacturer and distributor of point-of-care diagnostics tests for infectious diseases.
Under the terms of the Agreement, Chembio will make an upfront payment of $150,000 in cash and 153,707 shares of common stock. The Agreement contemplates that Chembio will also enter into certain consulting agreements that could include payment of up to 497,288 additional shares of common stock based on the achievement of certain sales and regulatory milestones between 2020 and 2022. Subject to customary closing conditions, the transaction is expected to close during the fourth quarter of 2019.
Chembio has a long history of selling its point-of-care infectious disease products to Brazil's federal government. Since 2004, Chembio products have been sold to the Ministry of Health in collaboration with Bio-Manguinhos, a subsidiary of the Oswaldo Cruz Foundation, which is responsible for the development and production of vaccines, diagnostics and biopharmaceuticals, primarily to meet the demands of Brazil's national public health system.
"We consider Brazil to be the largest and most attractive market for infectious disease testing," said John Sperzel, Chembio's Chief Executive Officer. "Over the last fifteen years, Chembio has supplied millions of infectious disease tests to Brazil's Ministry of Health through our partner Bio-Manguinhos, an arm of Brazil's government. The acquisition of Orangelife will allow Chembio to expand its commercial presence by offering its high-quality products to the state, private, and pharmacy markets in Brazil, in addition to providing local support to Bio-Manguinhos."
Orangelife manufactures numerous ANVISA-approved point-of-care infectious disease tests, including Brazil's first ANVISA-approved HIV self-test. Orangelife tests are manufactured in its Rio de Janeiro, Brazil facility that is ISO-certified and approved by ANVISA to produce Class II/III/IV medical devices.
Following the acquisition, Orangelife will be renamed as Chembio Diagnostics Brazil Ltda and operate as a wholly-owned subsidiary of Chembio.
About Chembio Diagnostics
Chembio is a leading point-of-care diagnostics company focused on detecting and diagnosing infectious diseases. The company's patented DPP technology platform, which uses a small drop of blood from the fingertip, provides high-quality, cost-effective results in approximately 15 minutes. Coupled with Chembio's extensive scientific expertise, its novel DPP technology offers broad market applications beyond infectious disease, a number of which applications are under active development with collaboration partners. Chembio's products are sold globally, directly and through distributors, to hospitals and clinics, physician offices, clinical laboratories, public health organizations, government agencies, and consumers. Learn more at www.chembio.com.