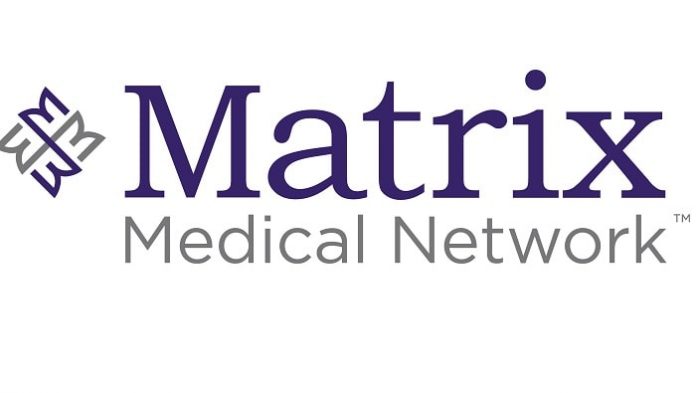 Matrix Medical Network, the industry leader in providing in-home assessments and comprehensive care management services to health plan members announced that it has completed the acquisition of LP Health Services formerly the healthcare division of LifePlans, Inc. The conditions of the purchase have been satisfied and the transaction successfully closed on November 30, 2017.

LP Health Services is an innovative partner to Medicare Advantage and Managed Medicaid health plans across the country, delivering solutions such as community and post-acute assessments, programs that help close quality care gaps, and services aimed to engage hard-to-reach members.
These capabilities, combined with Matrix's established programs, allow Matrix to offer the most complete and comprehensive set of quality and revenue solutions in the industry. In addition, as a result of the acquisition, Matrix now has more than 4,000 clinical providers across all 50 states with a wide variety of clinical skill levels.
"We've been very pleased with the positive market reception we've received about the addition of these new capabilities to Matrix," said Walt Cooper, President and Chief Executive Officer of Matrix. "We are engaged in a number of new conversations with health plans who are looking to take additional steps to engage their membership and improve their performance on key quality measures."
Through its unique ability to engage health plan members, Matrix improves quality of care and outcomes, while generating positive financial impact for healthcare payors. Matrix solutions include risk adjustment, quality gap closure, community and needs assessments, care management and post-acute support.
About Matrix Medical Network
Matrix Medical Network provides in-home assessments and comprehensive care management services to health plan members that improve health outcomes. Using an advanced technology platform, Matrix providers visit with health plan members in their homes to obtain a deeper understanding about how to best support the members' care needs. This information is used to ensure that provider and health plan services are best aligned with the needs of the member, resulting in better overall health outcomes. Matrix is headquartered in Scottsdale, AZ, and partners with leading health plans across the country. Matrix is backed by Frazier Healthcare and Providence Service Corporation of Stamford, CT. For more information, visit www.matrixmedicalnetwork.com.
Matrix Medical Network Media Contact
David M. Goodspeed: office 480.862.1970
or dgoodspeed@matrixhealth.net