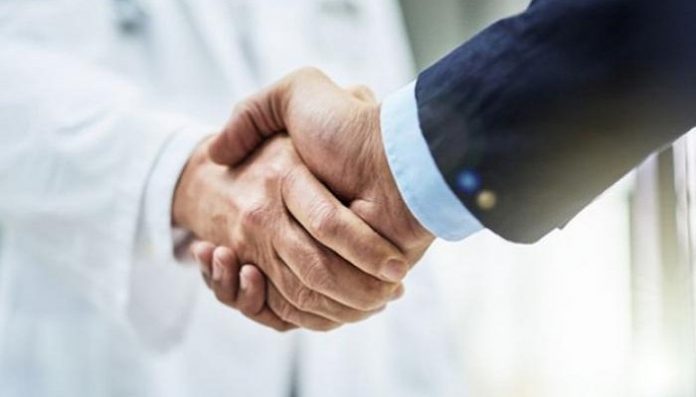 Medsphere Systems Corporation, the leading provider of affordable and interoperable healthcare information technology (IT) solutions and services, announced the acquisition of HealthLine Solutions. Based in Plano, TX, HealthLine has more than 20 years of experience in creating applications that enable hospitals to more effectively manage supply chain inventory.
HealthLine's core assets include robust and adaptable applications that use bar coding and RFID technology, intuitive user interfaces and systems integration to ease the complex process of healthcare supply chain management. Integration and automated tracking enables HealthLine to provide additional supply chain reporting support for specialized clinical functions such as interventional medicine and surgery. HealthLine applications now specifically enhance the RCM Cloud revenue cycle management component of the complete CareVue EHR solution.
"HealthLine applications empower hospitals to increase revenue and lower labor costs while having complete confidence in inventory data, which is why we're excited about this strategic acquisition," said Medsphere President and CEO Irv Lichtenwald. "With the addition of supply chain management functionality, the CareVue solution overall, and the RCM component specifically, offer a unique combination of comprehensive and affordable functionality that no other healthcare IT provider has chosen to match."
While purchasing, receiving and inventory supply functions are similar across many industries, healthcare presents unique challenges in that inventories are maintained in disparate locations such as nursing stations, operating rooms and specialty departments. HealthLine's proven ability to navigate the healthcare environment makes it a valuable addition to the CareVue EHR platform.
With the addition of HealthLine and other recent mergers, Medsphere now offers platforms that satisfy the clinical, revenue cycle and inventory management needs of all inpatient acute and behavioral health facilities. Medsphere offers both CareVue Cloud and RCM Cloud options for those organizations that want to move away from onsite data centers and is working toward making HealthLine applications similarly available.
About Healthline Solutions
For over 20 years, HealthLine has been the inventory supply chain management specialist, providing a variety of systems that effectively address daily inventory and supply chain challenges. The company combines deep expertise, thoughtfully designed technology, and a collaborative, customer-first spirit, yielding a simple, elegant cart management solution that plugs into the way hospitals work, not the other way around. Working closely with customers to create partnerships that drive shared success, HealthLine empowers customers to manage their supply chain requirements, driving continuous product improvements going forward.