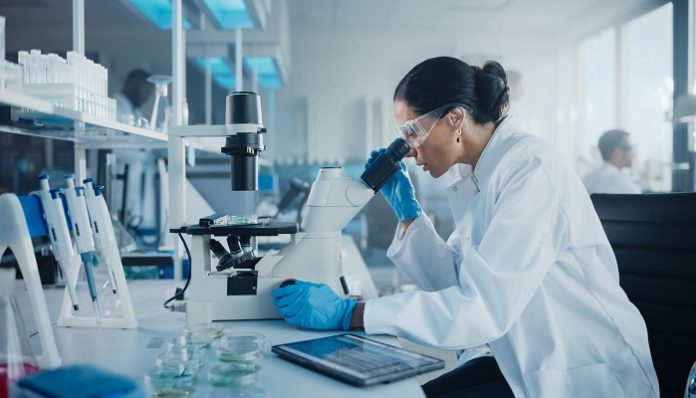 Laboratory businesses always have unique challenges to overcome when marketing themselves. However, by using tried-and-true marketing efforts, your lab business can easily boost its online and IRL reach in 2023. To help you kickstart your marketing efforts, here are five high-quality marketing ideas for your lab business that you should consider:
1. High-Quality Promo Marketing Items
If you want to make your lab business well-known throughout your local industry, you need to gift people high-quality promotional marketing items. This practice sees your lab ordering bulk merchandise that you can put your lab's logo, name, and contact info on at a cheap price point. Doing so allows you to show your future clients and business partners that you care enough about their business and respect that you're willing to give them something of value for free.
When using this marketing route, it's key that you find a promotional item that will appeal to the customers and fellow business owners that you're hoping to target. For laboratories, handing out branded hand sanitizer is an absolute no-brainer. Not only will this show your company's dedication to science, but it will demonstrate that your brand truly cares about public health as well (a quality that remains vital in the public eye in 2023). The more effort you put into your promo marketing efforts, the more leads you'll generate. By buying branded promotional hand sanitizer in bulk, you can save tons of money, and launch a quality promotional marketing campaign for little-to-no money this year.
2. High-Quality Direct Marketing Campaigns
As a laboratory business, you likely have a clear idea of your ideal clients (both in your area and nationally). With this in mind, using direct marketing techniques can prove incredibly valuable, and help you cut through all the fuss from the get-go. Direct marketing involves finding specific, individual clients (or groups of clients), and making pitches that correlate to them directly. This tried-and-true method of marketing to your dream clients has helped propel many lab companies across the United States to new heights of success.
The more tailor-made you make the marketing material in a direct marketing campaign, the more likely it is to actually succeed. For example, if you add information that showcases specific business numbers that relate to the exact individual or company you're advertising to, they will know you value their potential business enough that you've put in tons of time and research into courting them. The more successfully you can demonstrate your sincere interest in their business, and their business's future, the more easily you'll be able to convince them to give your lab a chance via direct marketing methods.
3. High-Quality Social Media Marketing Campaigns
While many labs assume that social media marketing is not ideal for their business model, this thought process could not be further from the truth. Thousands of successful, large-scale lab businesses throughout the US use social media marketing campaigns to their advantage every single year, after all.
When using social media marketing to promote your laboratory, it's important to hyper-target your ads. Find keywords, social media groups, and business groups online that you can target effectively. Since social media marketing is cheaper than ever, it's a great way to get your lab's name out there, and build your online brand.
4. High-Quality Website Redesign and Rebranding
If you're looking to stand out in an ever-crowded lab business landscape, you'll need to get creative. One amazing, if expensive, way to achieve this effect is to rebrand and redesign your lab's public image. Make your brand immediately recognizable and cutting-edge, and people will find the prospect of working with your laboratory much more appealing.
When rebranding a unique operation, such as a laboratory, it's important to focus on the types of clients and lab work that you want to specialize in. Doing so will make the rebranding and redesign process simpler, and will help you come up with a new logo and identity that's sure to capture the public's imagination.
5. High-Quality Referral Marketing Campaigns
Lastly, if you want to integrate your marketing efforts into general business outreach and networking efforts, referral marketing campaigns are a great option. These campaigns are designed to get you more connected with other lab and lab-adjacent businesses in your area, while helping you (and your partner businesses) to benefit from referring each other to new clients. Not only can this help grow your business, but it can help grow the laboratory industry as a whole in the United States in 2023 as well.