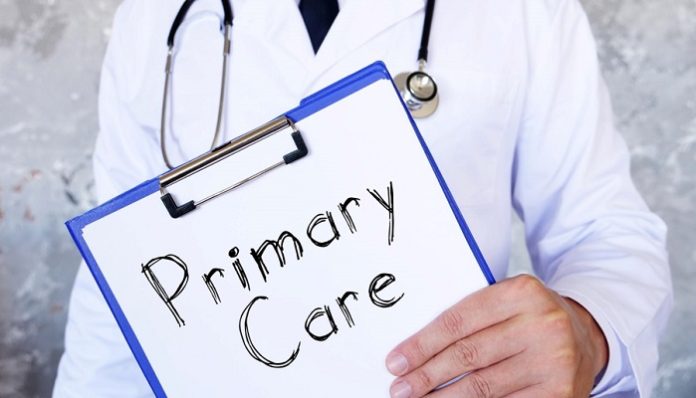 One month after world leaders went on to make a commitment to increase efforts when it comes to universal health coverage- UHC at the UNGC, representatives from across 70 countries gathered to discuss and enhance expenditures in primary health care by this decade-end.
The International Conference concerning Primary Health Care Policy and Practise- Implementing for Better Results commemorated the 45th anniversary of the Declaration of Alma-Ata as well as the 5th anniversary of the Declaration of Astana on primary health care. The conference took place in Kazakhstan, the birthplace of the historic primary health care declarations. It went on to bring together more than 600 health policy-makers and partners from various countries. The event was co-organized by the Government of Kazakhstan, the World Health Organisation (WHO), as well as UNICEF.
It is well to be noted that vital health services are still not accessible to more than half of the global population. Healthcare costs are causing severe monetary problems for two billion people. The participants emphasised the need for greater expenditures on primary health care. They also highlighted the importance of leveraging technological advances so as to improve healthcare services. Additionally, they stressed the importance of protecting individuals from too many out-of-pocket health expenses. Lastly, they emphasised the need to invest in the healthcare and medical workforce in order to address the anticipated shortage of 10 million health workers by 2030.
During the global epidemic, it has become obvious that those who happen to be economically disadvantaged, the most susceptible individuals, and those who are marginalised are bearing the brunt of the consequences. WHO Director-General, Dr. Tedros Adhanom Ghebreyesus, emphasised that equity should not and can't be delayed. The WHO, according to him, is dedicated to collaborating with governments, international financing organisations, partners, youth, and civil society in order to bring about an important change in this direction. This will be achieved by placing the focus on taking action and making investments within a primary health care strategy.
In order to globally expand the primary healthcare- PHC approach across low-and-middle-income countries and at the same time fulfil the objectives outlined in the second United Nations Political Declaration on Universal Health  Coverage- UHC adopted on October 5, 2023, a further commitment of a minimum of US$ 200–328 billion in a year is necessary. This amount represents approximately 3.3% of the national gross domestic product.
Notably, the PHC system makes sure that essential health services are of good quality, more affordable, and are also readily available to everyone in a balanced manner. The most equitable, effective, and efficient path to achieving UHC is by way of adopting this approach. The successful implementation of PHC makes it compulsory for strengthened collaboration to enhance political dedication, administration, funding, as well as engagement. It also requires  a shift in perspective, moving away from constructing health systems that solely address diseases and more so fostering the development of systems that prioritise the overall health and well-being of people. This approach aims to bring about healthier communities that are better equipped to safeguard against diseases and and combat them effectively.
Scaling up PHC in countries has the potential to save more than 60 million lives. Additionally, it has the capability to provide 75% of the anticipated health benefits outlined in the Sustainable Development Goals.
WHO's operations in primary health care
The aim of the WHO Special Programme on Primary Health Care is to help countries in refocusing their health systems onto primary health care. The programme also aims to provide strong standards of practice so as to monitor progress, guarantee ownership, and achieve meaningful impact. The WHO-UHC Partnership plays a critical role in the execution of this work. It consists of over 150 health policy advisers based in 125 countries, as well as 6 WHO regional offices, and is the WHO's largest platform for international collaboration on UHC. On October 22, 2023, the UHC Partnership hosted a pre-conference workshop that was attended by more than 250 delegates across ministries of health, partners in development, and WHO country offices from various countries around the globe. The workshop helps countries a chance to explore the relationship between primary health care as well as universal health coverage, and also political dynamics involved in health system reforms. It also highlighted the key factors that help with successful innovation and investment in primary health care, with the objective of improving application in the years to come.
The Primary Health Care Accelerator, which happens to be a part of the Global Action Plan for Healthy Lives and Well-Being, happens to be a united effort between WHO, UNICEF, and other partners. The goal of this programme is to help upgrade the support for countries in fulfilling their commitments to universal health coverage by strengthening primary health care. This initiative promotes cooperation as well as coordination across different sectors so as to achieve better outcomes. WHO and also UNICEF have been longstanding partners in the field of primary health care for some time now. The Operational Framework for Primary Health Care has been jointly developed by WHO as well as UNICEF and serves as a complete guide for countries worldwide, offering clear direction when it comes to terms of effective action that needs to be taken.