If you're like most cyclists, you probably enjoy getting out on a bike ride as often as possible. But before you head out on your next ride, it's important to make sure that you have all the essentials packed and ready to go. In this article, we will provide a step-by-step guide to packing for a cycling trip. We'll cover everything from what clothes to wear to what snacks to bring along! So whether you're a beginner cyclist or an experienced rider, be sure to read on for some helpful tips.

Protective Gear
Perhaps the most important thing to remember when packing for a bike ride is to bring along all of your protective gear. This includes items like a helmet, gloves, and eye protection. You should also consider bringing along a first-aid kit in case of any emergencies. If you get injured while riding your bicycle, it's important to have a way to treat your injuries right away. It's also a good idea to pack a small pump so that you can inflate your tires if they happen to go flat.
Clothing
Another essential item to pack for a bike ride is clothing. Depending on the weather, you'll want to dress accordingly. If it's hot outside, be sure to wear light-colored and breathable fabrics. And if it's cold outside, you'll want to dress in layers so that you can easily adjust to the changing temperature. Don't forget to pack a rain jacket too, just in case! When it comes to shoes, you'll want to make sure that you're wearing shoes that are comfortable and provide good support. Choose shoes that have thick soles to protect your feet from the pedals. Look for shoes with Velcro straps or laces that won't come undone while you're riding.
Backpack
Of course, you'll also need a backpack to carry all of your gear. When choosing a backpack, look for one that is specifically designed for cyclists. These backpacks usually have features like reflective strips and built-in pumps. They also tend to be more lightweight and comfortable to wear than regular backpacks. Look for a backpack that has enough space to hold all of your gear, but isn't too bulky or heavy. It should also have a comfortable strap system that won't rub against your skin. This way, you can focus on enjoying your ride, rather than being uncomfortable the whole time!
Snacks and Water
Be sure to bring along some snacks and water for your ride. Depending on how long you'll be riding, you may need to pack more than just a few granola bars. If you're planning on being out all day, you may want to pack a lunch and some additional snacks. And of course, it's important to stay hydrated while riding, so be sure to bring plenty of water. You can even freeze some water bottles the night before so that they'll stay cold during your ride.
Your Phone
Don't forget to bring your phone! This is important for a few reasons. First, if you have an emergency, you'll be able to call for help. Second, you can use your phone to track your ride using a cycling app like Strava. You can use your phone to take pictures and share your experience with your friends and family. You can also listen to music or podcasts while you ride. Your phone could also be used as a GPS device if you're not familiar with the area. So be sure to pack your phone and charger before heading out on your next ride!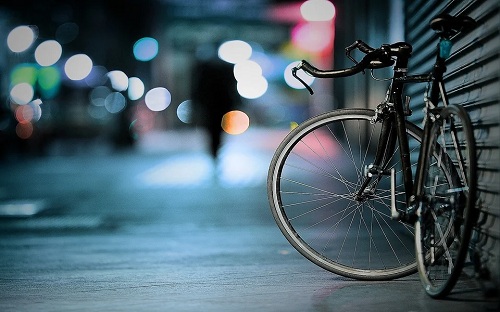 Additional Items
There are a few other items that you may want to consider packing for your ride. If you're riding in an unfamiliar area, it's always a good idea to bring a map. You may also want to pack some cash in case you need to make any purchases along the way. You could also bring a bike lock if you're planning on making any stops. And don't forget to pack your sunscreen! A pair of sunglasses could also be helpful to keep the sun out of your eyes.
As you can see, there are quite a few things to remember when packing for a bike ride. But as long as you have all of the essentials, you'll be ready to hit the road! Of course, depending on the length and type of ride you're taking, you may need to pack additional items. But this list should give you a good starting point for packing your next cycling trip! So grab your gear and get ready for an adventure. And don't forget to have fun! We hope this article was helpful.