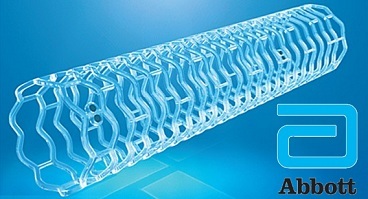 Alere has agreed to pay $33.2 million to resolve claims it knowingly sold unreliable diagnostic testing devices to hospitals prior to its acquisition by Abbott Laboratories last year, the U.S. Justice Department said on Friday.

The Justice Department said that Massachusetts-based Alere, from 2006 to 2012, sold its Triage-branded devices to hospitals that government healthcare programs paid for, despite receiving customer complaints about the erroneous results they produced.
According to the Justice Department, the Triage devices were frequently relied on by doctors working in emergency rooms to quickly diagnose serious conditions including acute coronary syndromes, heart failure and drug overdose.
Using a sample of a patient's blood, clinicians could use certain Triage devices to diagnose cardiac conditions. Other devices were used for toxicology testing by collecting a urine sample.
According to the government, Alere sold devices whose specifications differed materially from what product labeling represented, resulting in certain devices having less precision than was indicated.
The Justice Department said Alere received customer complaints that certain devices produced erroneous results that could adversely affect clinical decision-making.
But the department said Alere failed to take appropriate corrective actions until the U.S. Food and Drug Administration conducted inspections in 2012, which prompted a nationwide product recall. The probe stemmed from a whistleblower lawsuit filed in a federal court in Maryland in 2011 by Amanda Wu, a former senior quality control analyst at Alere.
The lawsuit was filed under the False Claims Act, which allows whistleblowers to sue companies on the government's behalf to recover taxpayer money paid out based on fraudulent claims.
The government can intervene in the lawsuits, which is typically a major boost to such cases. If successful, whistleblowers receive a percentage of the recovery.
In Wu's case, the Justice Department said she will receive about $5.6 million. A lawyer for Wu did not immediately respond to a request for comment.