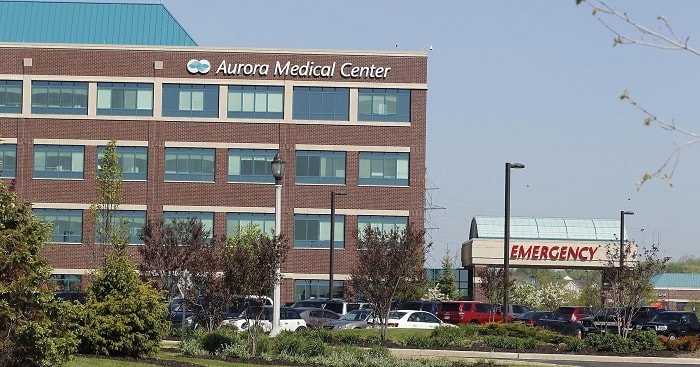 Advocate Aurora Health announced the health system has assumed full ownership of Bay Area Medical Center, renamed Aurora Medical Center – Bay Area.
"This is a great day for the hospital, our team members and the community," said Ed Harding, president of Aurora Medical Center – Bay Area. "Providing high quality, patient centered care is at the core of what we do, and this move strengthens our ability to operate more efficiently and effectively so that we can continue to deliver the best and safest care possible."
Aurora Medical Center – Bay Area will utilize the scale and expertise of Advocate Aurora Health to enhance care locally, furthering the hospital's commitment to providing robust community health services and effectively responding to local health care needs. Focused on quality, safety, health outcomes and cost reduction, the system is committed to providing a signature patient experience in which health care consumers navigate more conveniently and seamlessly across the care continuum.
Through the agreement, Advocate Aurora Health contributed $25 million to the formation and development of a new foundation, whose primary purpose is to support health and wellness programs in local communities and at Aurora Medical Center – Bay Area.
Harding added, "we are also developing a Community Advisory Council that will act as a champion and civic supporter for local health care interests."
Since 2014, the hospital has operated as a joint venture of the Bay Area Medical Center and Aurora Health Care, which merged with Illinois-based Advocate Health Care last year. Aurora Medical Center – Bay Area is now part of Advocate Aurora Health, the 10th largest not-for-profit, integrated health care system in the United States, serving nearly three million patients each year.
"This medical center is a community institution," stated Jeff Bard, executive vice president of North Wisconsin at Advocate Aurora Health. "Our team members share a dedication to ensuring its continued role as not just a place of healing but an environment that helps people live well."
For more than four years, community residents have benefited from the organization's addition of urgent care services and expansion of patient access to primary care and specialized health services, a new state-of-the-art hospital and implementation of an advanced electronic health record system to enhance care coordination.
About Advocate Aurora Health
Advocate Aurora Health is among the largest non-profit, integrated health system in the United States and a leading employer in the Midwest with more than 70,000 employees, including more than 22,000 nurses and the region's largest employed medical staff and home health organization. A national leader in clinical innovation, health outcomes, consumer experience, and value-based care, the system serves nearly 3 million patients annually in Illinois and Wisconsin across more than 500 sites of care. Advocate Aurora is engaged in hundreds of clinical trials and research studies and is nationally recognized for its expertise in cardiology, neurosciences, oncology, and pediatrics. The organization also contributed $2 billion in charitable care and services to its communities in 2017.