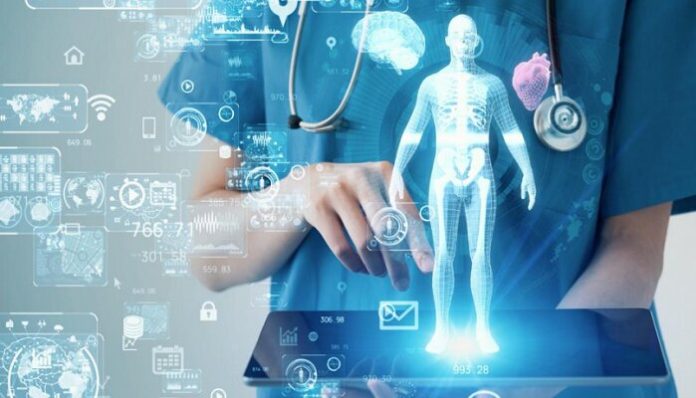 Artificial Intelligence (AI) is swiftly revolutionizing various industries on a global scale. However, recent research released by intellectual property firm Marks & Clerk emphasizes that the medical technology (medtech) sector is emerging as a frontrunner in AI innovation. The study brings attention to a remarkable surge in AI-based patent applications originating from the medtech sector, nearly quadrupling since 2018 to reach 2771 applications in 2022. This robust growth in AI applications within medtech consistently outpaces the overall AI sector's year-on-year percentage growth between 2014 and 2021.
Delving deeper into AI within the medtech field, when we analyze the findings by subsector, the report unveils specific areas driving the medtech industry's momentum. AI-based medical imaging and diagnostics emerge as the dominant fields in 2022, amassing a combined total of 3018 applications. However, it's noteworthy that there has been a decline in AI-based drug discovery patent filings, with just 12 applications in 2022, reflecting a 30% decrease from the previous year. Several factors may explain this decline, including the maturation of the technology, concerns about patentability regarding technical effects, or a strategic shift towards maintaining confidentiality during the drug discovery process.
Tim Hargreaves, a partner and medtech specialist at Marks & Clerk, commends the medtech sector's dedication to safeguarding its innovations. He stresses that the complexity of medtech's technical specializations necessitates a meticulous approach to intellectual property protection. Hargreaves also highlights the global impact of AI in the medtech industry, with Europe and the US dominating AI patent filings at the European Patent Office (EPO), while witnessing an increasing number of filings from Asia, particularly China. This trend underscores the global aspirations of these regions to become "AI superpowers."
Taking a closer look at the technology that underlies AI applications, a further breakdown reveals that computer vision and predictive analytics together account for nearly two-thirds of medtech sector applications. While computer vision plays a vital role across AI in general, predictive analytics holds a more prominent position in medtech filings. This suggests that the medtech sector places a higher priority on prediction, prevention, and intervention over treatment, as evidenced by the limited number of applications related to drug discovery AI.
Mike Williams, a partner at Marks & Clerk and the author of the AI Report, looks ahead to potential AI regulations and their potential impact on patent filing trends. He notes the forthcoming EU AI Act and its potential challenges to AI development in the EU, similar to the hurdles posed by GDPR. This could lead to a slowdown in AI patents originating from the EU, especially if other jurisdictions adopt a more lenient regulatory approach. Additionally, Williams highlights the evolving landscape of generative AI and its potential influence on future patent data, given the 18-month delay between patent filing and publication.
The report underscores that data-intensive industries like medtech are well-positioned to reap substantial benefits from the evolution of AI technologies. These technologies are progressively guiding the world toward a data-driven future. The remarkable growth in AI patent applications within the medtech sector showcases its commitment to innovation and highlights its pivotal role in shaping the future of healthcare through AI.