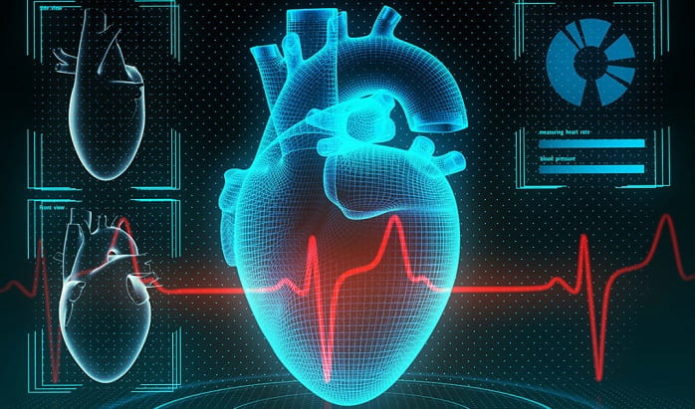 Apollo Hospitals, one of India's biggest hospital chains, has harnessed ten years' worth of data from over 400,000 patients across India to develop an AI tool that predicts the risk of cardiovascular diseases.
Introduced yesterday, the Apollo AI-powered Cardiovascular Disease Risk tool provides a risk score – categorised into high, moderate and minimal – that takes into account a patient's lifestyle attributes, such as diet, tobacco and smoking preferences and physical activity, as well as psychological stress and anxiety as reflected via respiratory rate and blood pressure reading.
A news report that cited the hospital's statement noted that the risk prediction tool, when used in the Indian population, is more accurate than the Framingham Risk Score, one of the commonly used scoring systems worldwide to assess patients' risk of heart diseases.
The AI device has been validated in a long-term cohort health study by the Heart+Vascular Center at Maastricht University Medical Center in the Netherlands. It has also been validated by King George's Medical University in Lucknow, Uttar Pradesh. A study on this tool is undergoing a peer review process for potential publication.
WHY IT MATTERS Deriving actionable insights via Microsoft Azure, the latest AI tool at Apollo Hospitals enables doctors to deliver "proactive, pre-emptive and preventive" care for at-risk individuals. This also empowers them to provide "more holistic" advice to patients with specific insights for lifestyle modification.
Studies are being done to use artificial intelligence to predict the risk of heart diseases. Omron and Kyoto University in Japan have teamed up to study the use of AI and home-recorded health data in predicting early signs of CVDs. Researchers at the University of Western Australia were recently awarded a government grant to develop a tool that can predict the risk of coronary heart disease from heart CT scans.
Meanwhile, an existing AI-enabled device developed by VUNO analyses the potential risk of cardiac arrest using primary vital signs, such as blood pressure and heart rate. The VUNO Med DeepCARS has recently received regulatory approval in South Korea.
"While some predictive tools do exist to help physicians understand the probability of their patients developing heart disease, most of these are based on Western datasets and don't take regional risk variations into account. This impacts their accuracy when applied in an Indian context. The Apollo AI-powered cardiovascular disease risk tool will change that and put the knowledge and the means to predict and prevent heart disease in the physician's hands. Available till now only to Apollo's physicians, it is a proud moment for us to dedicate this AI tool to all physicians in the country," said Dr Prathap C. Reddy, chairman of Apollo Hospitals Group.