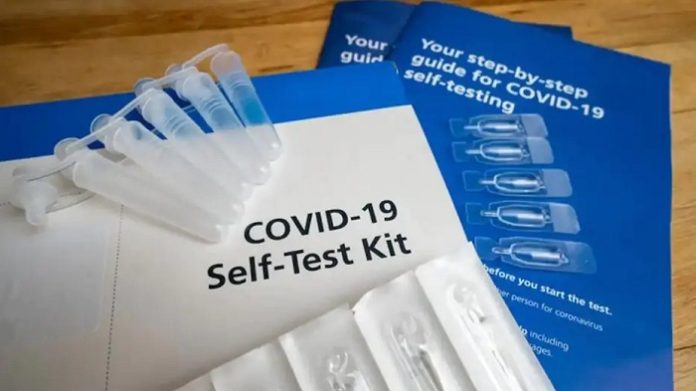 Key Points
At homerapid testing has been conspicuously absent from the US' fight against COVID-19.
The Biden Administration confirms that at-home tests will be critical in getting the economy back on track.
Substantial steps have been taken by the White House to increase the supply and lower the cost of the OTC testing kits.
The US has been caught off-guard. The latest wave has exposed flaws in the approach when it comes to one of the most important tools in fighting the pandemic, at-home rapid tests. As per Kaiser Family Foundation's Lindsey Dawson, the country is still struggling to get federal guidance on how to ensure testing becomes a regular part of everyone's life.
She adds that when it comes to comparing the US with the UK, there is a huge difference as in the latter's case, people over 11 years of age are advised to take a test 2 times a week. In the US, as per her, if everyone above 12 years of age is tested twice a day, the test numbers would reach 2.3 billion in a month, and that's beyond the current possibility.
The White House has already made it very clear that over-the-counter test kits sold by drugstores are critical in order to keep the economy going in the current scenario where omicron has been a cause of concern and there may be a few other variants lined up. It's no surprise that demand for at-home tests has already increased, given that January saw a surge in hospitalization, resulting in deliberate price inflation and supply constraints.
From what could be seen currently, the fight against the pandemic isn't over and the home tests are poised to play a pivotal role in the central and state's effort to lessen the onslaught of yet another pandemic-inflicted winter. The vaccination rate in the United States has not been increasing, leaving citizens vulnerable to the virus. Besides, kids under five still long for access to any approved dose.
Vaccinated Americans are also facing the virus' heat, and researchers are trying to gauge the reasons for it. As per the Kaiser Family Foundation, FDA's federal regulators have been in the eye of the storm for taking time to authorise the at-home COVID tests. Not only that, the CDC, with its evolving testing guidance for people who are vaccinated, has already left test manufacturers confused.