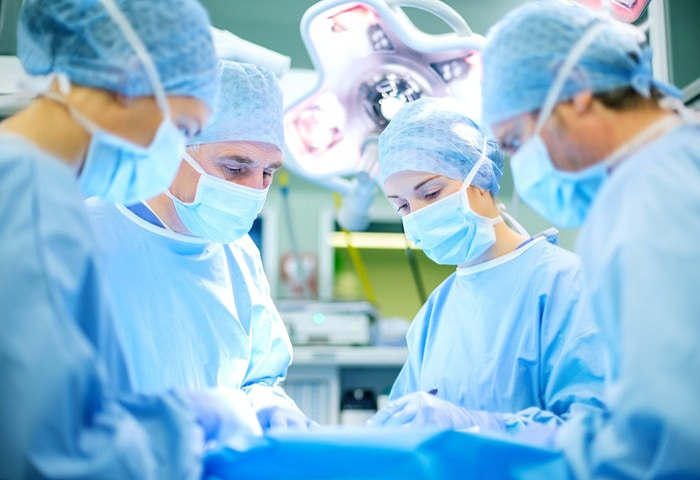 Last two years has seen the pandemic overshadow all the other significant issues related to diagnosis, treatment, and surgeries. This is a phenomenon which has been experienced across the world and Australia has been no different where the Australian Medical Association as well as the Royal Australasian College of Surgeons has called upon all levels of government to develop a national plan to address this concern in as swift a way as possible.
The need for this comes after data from AIHW, i.e., the new Australian Institute of Health and Welfare, suggests that Australian citizens have been waiting longer than ever to get themselves treated for essential surgery across segments and conditions. Apparently, the pandemic has engaged the medics quite significantly, who, by the way, were involved in patient treatment and surgeries on a regular basis.
The delay can be gauged from the fact that the percentage of patients awaiting knee replacement surgery has almost tripled from 11 percent to 32 percent in the last couple of years. And well, that's only for one line of condition. Imagine what the number would be if we simultaneously looked into all the conditions that have been affected due to the delay.
Although AMA and RACS, both of which happen to offer facilities of national repute, have supported the government's postponement of elective surgeries so as to avert the overwhelming numbers of COVID patients who might have otherwise caused unparalleled stress on the healthcare centres, this approach is apparently unsustainable. There is a need for an urgent plan that can restore the elective surgery environment and also a funding arrangement, particularly a long-term one, to make sure that the backlog is cleared significantly.
According to Dr. Omar Khurshid, who happens to be the AMA President, two years into the pandemic and a highly vaccinated population would mean that the blanket suspension should be used as a last resort now. He adds that the fact that the blanket is still there points out the failure of the government to effectively and efficiently invest in public hospital capacity.
On the other hand, Dr. Sally Langley, President of RACS, opines that surgeries aren't an optional procedure but happen to be a must-have. They are the ones that are done to assess life-threatening issues and address conditions that prevent patients from leading a normal life because of pain or any dysfunction.
She adds that for many patients who have been waiting in line for a critical operation, the delay in the surgery can lead to more criticality and, at times, be life threatening. Not only that, lack of procedures when it comes to screening has also led to more advanced cancers and may have an altered prognosis.
Both the AMA and RACS are looking forward to an urgent plan that can help resume elective surgeries across public and private hospitals so that even the doctors as well as their teams can start catching up on pivotal operations they have missed. It is well to be noted that there happens to be unused capacity, particularly across private hospitals, which ought to be utilised for routine elective surgeries in no time.
Dr. Khorshid believes that a funded plan from the state and federal governments is required to clear the backlog and thus help support public hospitals. It then has to be backed by long-term, real funding assurances, which help in delivering permanent as well as expanded capacity across the public hospital system.
His understanding is that while private sectors can play a crucial role in addressing the public sector's list of waiting patients in the short term, it should be done in a way that doesn't displace private patients from accessing care.
A couple of funding packages aren't going to be enough for things to fall into place for an impact that has lasted for two straight years and affected the health system and the capacity to deliver care.
Additionally, Dr. Khurshid suggests that the backlogs are much higher than the predictive numbers and that the country needs to take immediate action and find a long lasting solution to impart solutions to elective surgery patients.