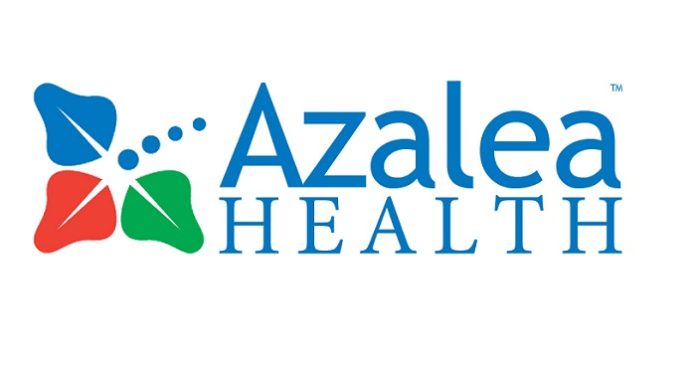 Azalea Health Innovations, Inc. (Azalea), a leading provider of cloud-based patient management and health IT solutions, announced an expansion to their COVID-19 Essentials Pack that includes new features to track vaccinations and seamlessly report them to state agencies. The interoperable platform can also be easily integrated with patient engagement solutions to support vaccination outreach. As new variants raise the stakes for vaccination, the EHR update enables real-time immunization reporting and more efficient vaccine distribution, while relieving the administrative burden on overwhelmed clinicians.
The new features in the COVID-19 Essentials Pack make it easy for community health providers to track their vaccine inventory and add patients' vaccination status to their medical history. Azalea's interoperable solution means vaccination reports can automatically be sent to state registries if providers choose to, enabling public health officials to allocate vaccines more effectively. The Essentials Pack previously updated the EHR with COVID-19 diagnosis codes to add to patients' medical history, COVID-19 lab codes for billing, and a COVID-19 assessment questionnaire module for syndromic surveillance that can be plugged into Azalea's customizable EHR workflows.
"Like many of us, healthcare providers have endured great hardship in the last year, and we're proud to help them vaccinate their patients quickly and bring this pandemic to an end," said Baha Zeidan, CEO and co-founder of Azalea. "The human and financial toll of the pandemic has been dire for many hospitals, particularly smaller hospitals in underserved communities. We cannot allow administrative hurdles to slow down the vaccination process and delay healthcare's recovery from the pandemic."
With the update to the COVID-19 Essentials Pack, providers can filter their patient population for vulnerable groups, such as the elderly and those with chronic conditions, and automate vaccination outreach to these patients through the patient portal broadcast messaging feature. Providers can also send paperwork through the patient portal to minimize in-person contact and administrative work. Azalea's EHR is fully interoperable with the SMART on FHIR API standard, so it's easy to integrate third-party patient engagement apps to support outreach efforts as well.
Azalea has been committed to helping community healthcare providers weather the pandemic since the beginning. Within hours of the National Emergency Declaration, Azalea announced that it would provide a year of free telehealth services for EHR customers. Azalea's platform has also helped hospitals like DeWitt Hospital connect to health information exchanges, track COVID-19 testing, recover lost revenue, and maintain continuity of care through the ongoing crisis.
About Azalea Health Innovations, Inc.:
Azalea is changing the way health IT platforms connect community-based healthcare providers and patients across the care continuum. Offering a 100% cloud-based, interoperable solution, Azalea delivers electronic health records, revenue cycle management, and a fully integrated telehealth solution designed for rural, community and urban practices and hospitals, especially those focused on underserved populations. Quick to deploy and intuitive to use, Azalea solutions ensure better care coordination and communication, and the "one patient, one record" approach provides care teams the agility to achieve better outcomes. The Azalea platform also delivers tools and resources to help providers meet their Meaningful Use requirements, and informs their strategies to navigate accountable care and alternative payment models.