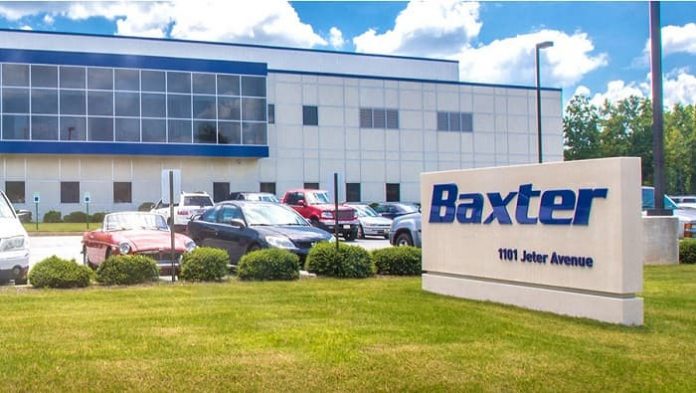 Baxter International Inc., a leading global medical products company, announced its Baxter Healthcare Corporation subsidiary has completed the acquisition of certain assets related to PerClot Polysaccharide Hemostatic System from CryoLife, Inc (NYSE:CRY) for up to $60.8 million, including $25 million paid upfront. The remainder will be paid out upon achievement of certain select milestones. The transaction reinforces Baxter's strategy of acquiring products and technologies that both complement and augment the company's leading portfolio across the hospital, including in the operating room. PerClot has a global commercial presence with sales in more than 35 countries worldwide. It is not currently cleared for sale in the United States.
"The addition of PerClot further enhances our ability to optimize patient care by addressing a broad range of intraoperative bleeding with both active and passive hemostatic solutions, helping surgeons to use the right product for the right bleed," said Wil Boren, president of Baxter's Advanced Surgery business. "PerClot launches Baxter into the attractive hemostatic powder segment, while expanding our surgical offerings and complementing our recent acquisition of Seprafilm Adhesion Barrier."
Addressing intraoperative bleeding is important in preventing blood transfusions and major complications for patients, as well as reducing the total cost of care. A blood management strategy that includes effective hemostasis is especially critical in today's environment, given current worldwide shortages of blood donations and products due to the ongoing COVID-19 pandemic. A recent retrospective analysis found that implementing a framework that incorporates patient factors and a bleeding severity tool, such as Baxter's Validated Intraoperative Bleeding Scale (VIBe SCALE), can support optimal hemostatic product selection.[1]
A polysaccharide hemostatic powder can be used as an adjunctive hemostat to facilitate control of bleeding from capillary, venous or arteriolar vessels to address low-grade intraoperative bleeding.[2] PerClot is composed of plant starch that is modified to create an adhesive hemostatic powder. It is used as an adjunctive hemostatic device to control bleeding during multiple open and laparoscopic surgical procedures, including gynecologic, general, cardiovascular and urology. PerClot rapidly absorbs water from blood to produce a gelled matrix that adheres to and forms a mechanical barrier with the bleeding tissue.
About Baxter
Every day, millions of patients and caregivers rely on Baxter's leading portfolio of critical care, nutrition, renal, hospital and surgical products. For 90 years, we've been operating at the critical intersection where innovations that save and sustain lives meet the healthcare providers that make it happen. With products, technologies and therapies available in more than 100 countries, Baxter's employees worldwide are now building upon the company's rich heritage of medical breakthroughs to advance the next generation of transformative healthcare innovations.