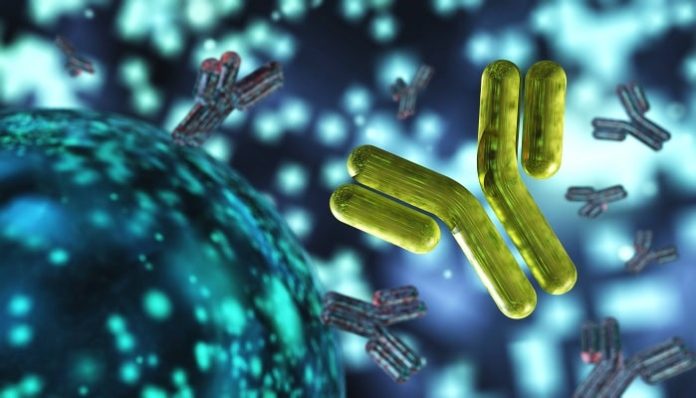 Beckman Coulter, a clinical diagnostics leader, launched its Access SARS-CoV-2 IgG II assay in countries accepting the CE Mark. The new Access SARS-CoV-2 IgG II assay quantitatively measures a patient's level of antibodies in response to a previous SARS-CoV-2 infection. The ability to establish a quantitative baseline to evaluate an individual's immune response to the SARS-CoV-2 virus allows clinicians to assess relative changes of an individual's immune response to the virus over time based on a numerical value. The assay may also help researchers as they begin to understand the levels of IgG antibodies needed to be considered protective .
"Having a clearer picture of the immune response to SARS-CoV-2 plays an important role in the fight against COVID-19, especially before a vaccine is widely available," said Shamiram R. Feinglass, MD, MPH, chief medical officer at Beckman Coulter. "Determining a quantifiable baseline is a critical step towards furthering the understanding of the adaptive immune response to SARS-CoV-2 in individuals over time."
The Access SARS-CoV-2 IgG II quantitative assay is the latest addition to Beckman Coulter's full suite of testing solutions designed to provide valuable information to clinicians in their fight against COVID-19. Beckman Coulter also recently launched an automated SARS-CoV-2 antigen test in the US under Policy C of the FDA's emergency use authorization (EUA) program. While several point of care (POC) antigen tests are now available to help increase testing beyond current levels, POC tests come with workflow challenges when scaled to large patient populations. Beckman Coulter's SARS CoV-2 Antigen test is designed to address these challenges. The organization can deliver up to 25 million tests per month, and the assay separates sample collection and processing, enabling test providers to leverage the existing infrastructure and workflows.
Results of the new Access SARS-CoV-2 IgG II test are delivered quickly on Beckman Coulter's award-winning immunoassay analysers, including the DxI 800 high-throughput analyser, which is capable of processing up to 200 samples per hour. For more information on Beckman Coulter's full suite of testing solutions or its commitment to the fight against COVID-19.
About the Access SARS-CoV-2 IgG II assay
The Access SARS-CoV-2 IgG II assay measures IgG antibodies directed to the receptor-binding domain of the spike protein of the novel coronavirus in response to a previous infection. The assay then provides a numerical result ranging from 2.00-450 AU/mL as well as a qualitative result for SARS-CoV-2 IgG antibodies. The test has a confirmed 99.9% specificity and 98.9% sensitivity 15-60 days post symptom onset. It uses immobilized virus antigens on magnetic particles to capture IgG antibodies from patient serum or plasma samples and reveals them using labelled anti-IgG antibodies. The Access SARS-CoV-2 IgG II assay can be used in Random Access Mode (RAM) and seamlessly integrated into existing workflows without batch processing. The assay can also be used with a variety of Beckman Coulter analysers, including the high-throughput DxI 800 designed for large labs, to the DxI 600 for mid-sized labs and the DxCi and Access 2 analysers for smaller labs and healthcare clinics.
About Beckman Coulter
Beckman Coulter is committed to advancing healthcare for every person by applying the power of science, technology and the passion and creativity of our teams to enhance the diagnostic laboratory's role in improving healthcare outcomes. Our diagnostic systems are used in complex biomedical testing, and are found in hospitals, reference laboratories and physician office settings around the globe. Beckman Coulter offers a unique combination of people, processes and solutions designed to elevate the performance of clinical laboratories and healthcare networks. We do this by accelerating care with a menu that matters, bringing the benefit of automation to all, delivering greater insights through clinical informatics and unlocking hidden value through performance partnership. An operating company of Danaher Corporation since 2011, Beckman Coulter is headquartered in Brea, California, and has more than 11,000 global associates working diligently to make the world a healthier place.