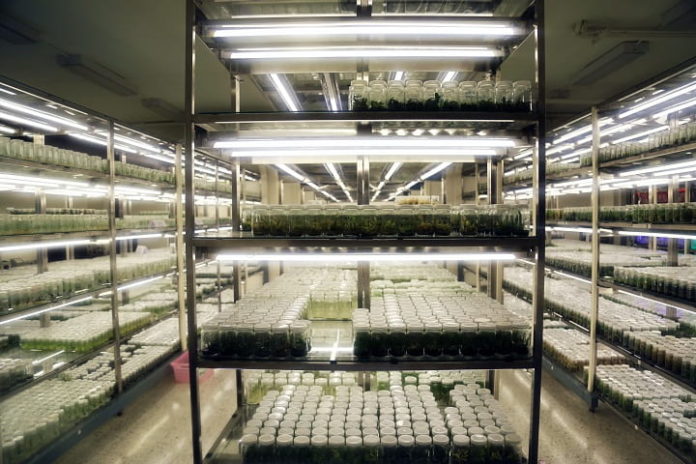 Used lab equipment is a surefire way of saving valuable sums on advanced laboratory paraphernalia. Although according to The Scientist Magazine, you can save up to 70% if you play your cards right, it's understandable why scientists are wary of taking this route.
Concerns about outdated equipment or pieces in poor conditions are common. However, the benefits of choosing used lab equipment are many. For instance, to clarify the terms used, refurbished, and remanufactured are umbrella terms for equipment that do not fall under standard retail.
Reconditioned lab equipment is simply equipment that was either rejected or deemed damaged by the original buyer. In reconditioning, the faulty part is replaced instead of repaired.
Refurbished equipment has passed the experienced eyes and skillful hands of a handy technician. They've either repaired or rechecked it.
Remanufactured equipment includes equipment that has undergone a lengthy testing procedure and in many instances, has all integral components replaced.
As-is equipment is pretty much a hit and miss. Neither the vendor nor the mediator knows the truth behind its condition.
The Benefits
If you are unsure about how purchasing used laboratory equipment can benefit you, no worries. This article summarizes five (5) key benefits that you may want to consider.
Saves Money
Many people choose to buy used lab equipment for cost-effectiveness. In real terms, according to labnews, you can save at least 50% if you buy refurbished equipment. This could make a huge difference in your budget. For clinics, health care businesses, and hospitals, this saving could help deal with other important healthcare challenges such as patient accommodation. When searching for refurbished equipment, some things to consider include:
Company Reputation: Select a company known for producing or providing quality products.
Vendor Trustworthiness: Choose a product provider that is established in the market.
Equipment Warranty: Whenever possible, choose a product that still has time left on the warranty.
Equipment Condition: Make sure the vendor properly reprocesses the equipment. All worn out parts must be replaced, up-to-date software installed, and new paint applied.
Equipment Life: Don't choose any equipment that is more than three years old. Due to the rapid nature of technological changes, it might not serve your purpose.
Equipment Obsolescence: Some equipment, such as ultrasound machines, become obsolete in a matter of years. Buying them refurbished might not align with your long-term goals.
2.  Shorter wait time
Some companies have extensive waiting times before they can deliver the equipment that you order. For example, some leading bio-safety equipment providers have models of clean benches that you can't get your hands on for six (6) to eight (8) months. This is a serious deal-breaker for some scientists who have to meet deadlines.
On the other hand, companies dealing in used lab equipment waste no time in shipping. From refurbished centrifuges to ovens, freeze dryers, and even microscopes, you can get your hands on anything in a short time.
3.  Comes with minimal risk
Refurbished products come with low buy-risk, provide the same durability as new equipment, and can be easily integrated with existing laboratory equipment.
After resellers purchase surplus or unusable equipment from laboratories, these are sent to skilled technicians who, with great care, test and recalibrate each piece to make sure it's almost brand new. These refurbished laboratory equipment are tested at certified manufacturing facilities. This often involves removing and inspecting all integral parts to ensure the quality of the equipment.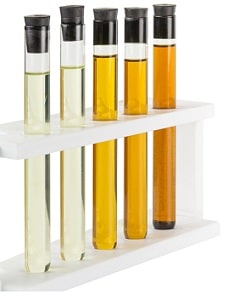 To help lower your risk when buying used lab equipment, here are some things to remember:
Check Google Reviews: Google Reviews are a great way to check whether the equipment is functional and in good condition or not. These reviews can't be edited or removed by the manufacturer and can thus be a reliable source of information.
Go through customer testimonials: Customer testimonials show that customers are happy with the used equipment sold by a company and are willing to endorse more of its products. You can find them on the company website, or you can call the company and ask where to find them.
4.  Eco-friendly
Many people are now familiar with how the three Rs (Reduce, Reuse, and Recycle) have positive effects on the environment. By using pre-owned lab equipment, you're essentially applying the same principles, minimizing the use of raw materials for manufacturing new equipment, and recycling equipment that serves your purpose. It's a win-win for both the environment and you.
5.  Minimal depreciation
The moment you purchase a piece of new laboratory equipment, its value substantially depreciates. When the equipment's price tag is high, this deprecation can hurt your bottom line. On the other hand, when you purchase used equipment, your resale value stays steady for at least a year to give you the option of replacing it with a new model with little to no loss.
Takeaways
Buying used lab equipment can provide several benefits including lower cost and benefits to the environment. The summarized pointers in this article can help you get started so that you can compare options and take the initiative as soon as you can.