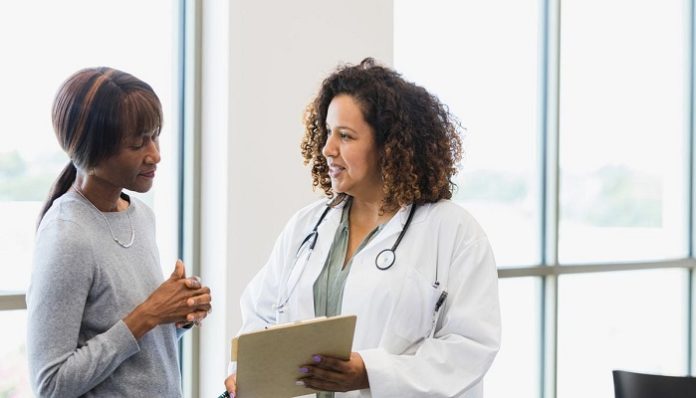 The CMS introduced a new model to enhance primary care and enable small and rural organizations to participate in value-based care arrangements.
The Making Care Primary (MCP) Model is set to operate for a duration exceeding 10 years across eight states: Colorado, New Mexico, New York, Massachusetts, Minnesota, New Jersey, North Carolina, and Washington.
Primary care is vital for better health outcomes and cost reduction. Medicare and Medicaid patients often have multiple chronic conditions, and primary care providers are responsible for prevention, screening, and management.
In the MCP Model, primary care providers who participate will receive increased payments to strengthen their infrastructure, enhance care accessibility, and improve coordination with specialists. Participating organizations, such as federally qualified health centers, tribal clinics, and Indian Health Service facilities, will be categorized into three groups based on their familiarity with value-based care and alternative payment models.
In track one, participants will establish infrastructure, staff recruitment for chronic disease management, conduct risk stratification for populations, and perform social needs screenings. Organizations will receive fee-for-service payments while receiving additional financial support from the CMS to enhance their capabilities.
In track two, organizations will receive a hybrid payment model consisting of both fee-for-service and prospective, population-based payments. They will collaborate with social service providers and specialists to conduct behavioral health screenings.
In track three, participants will completely shift away from fee-for-service reimbursement while further building upon the progress made in the previous tracks. As organizations progress through each track, the additional financial support from the CMS will gradually decrease.
The MCP Model represents a strategic approach adopted by CMS to enhance both access and quality of care, with a specific focus on underserved populations and rural areas. This model emphasizes the improvement of care management and coordination, empowering primary care clinicians with tools to establish partnerships with healthcare specialists and collaborate with community-based organizations. The ultimate goal is to support individuals in effectively managing their health conditions and achieving their desired health outcomes. The program will be implemented over a span of 10 and a half years, starting from July of the following year until the end of 2034. Primary care organizations operating in eligible states will have the opportunity to apply for participation in the program during the late summer period.
The MCP Model builds upon previous initiatives such as the Comprehensive Primary Care (CPC), Primary Care First models, CPC+, and the Maryland Primary Care Program. Insights indicate that the CPC initiative led to a reduction in emergency department visits. However, it did not result in overall cost reductions. Another insight based on both CPC and CPC+ revealed slower growth in hospitalizations and emergency department visits in practices involved in the intervention. Nevertheless, there was no significant change observed in Medicare Part A and Part B expenditures.
Certain organizations are not eligible to participate in the MCP Model, including rural health clinics, current Primary Care First (PCF) organizations,  concierge practices, participant providers in ACO REACH, and grandfathered tribal Federally Qualified Health Centers (FQHCs). Additionally, primary care organizations will not be able to simultaneously participate in the Medicare Shared Savings Program and the MCP Model after the initial six months.
For a smooth transition to total cost of care models like CMS should allow concurrent participation or offer comparable options within the Medicare Shared Savings Program during the launch of the Making Care Primary initiative. Without a population-based payment option for ACOs, practices may choose to transition to Making Care Primary instead of staying in the total cost of care models.