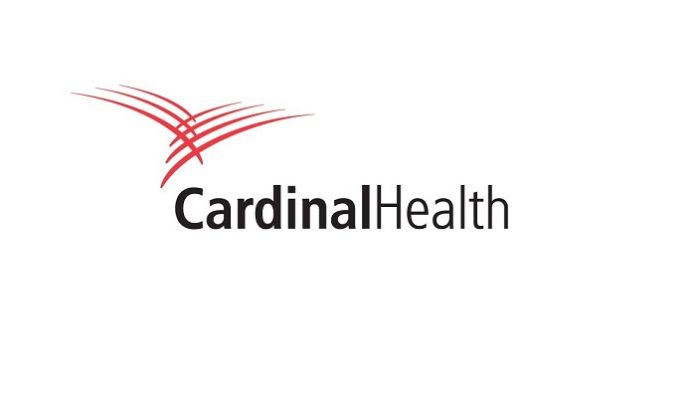 Ohio Attorney General Mike DeWine has sued Cardinal Health Inc. – the state's largest publicly traded company – and three other pharmaceutical distributors in the latest of hundreds of lawsuits accusing the drug industry of fueling the opioid addiction epidemic.
DeWine filed his complaint Monday in Madison County Common Pleas Court, pursuing a separate strategy from states and municipalities that have had their cases consolidated in federal court in Cleveland. Ohio also is suing the distributors apart from manufacturers, where other cases have lumped them together.
Besides Dublin-based Cardinal (NYSE:CAH), the nation's third-largest distributor, the case names McKesson Corp. (NYSE:MCK) of San Francisco; AmerisourceBergen Corp. (NYSE:ABC) of Chesterbrook, Pennsylvania; and Springboro-based Miami-Luken Inc.
"Despite their obligation to prevent opioid diversion and their knowledge of the risks diversion poses, defendants have intentionally, unlawfully, recklessly and/or negligently allowed it to occur," the complaint says.
Cardinal Health responded that DeWine is sidestepping both an active collaboration between distributors and 40 attorneys general including him and the ongoing settlement talks this month in the Cleveland federal court.
"Cardinal Health has been cooperating constructively in a good faith effort to alleviate this public health crisis and save lives," the company's statement said. "We are extremely disappointed that Attorney General DeWine chose to go outside of these established processes at this critical moment in time to file this unfounded lawsuit."
In Madison County, 76 doses of opioids were delivered in 2016 for every resident, a rate 39 percent higher than the state average, the AG's office said.
The complaint accuses the distributors of failing to flag suspicious shipments even after each paid millions in fines or settlements or had their licenses threatened by the U.S. Drug
Enforcement Administration.
"They have treated fines as as cost of doing business in an industry that generates billions of dollars in revenue," it says. "Each defendant knew or should have known that the amount of opioids that it allowed to flow into Ohio far exceeded what could be consumed for medically necessary purposes … especially given that each defendant knew it was not the only opioid distributor servicing those communities."
Cardinal said it has invested in technology to better detect diversion and launched public programs such as funding prescription take-back programs, donations of overdose-fighting drugs to first responders and public health grants.
The case against distributors comes nearly a year after DeWine sued five of the largest manufacturers of opioids, including OxyContin maker Purdue Pharma L.P., in Ross County Common Pleas Court.
The two are pursuing different legal arguments, attorney general spokesman Dan Tierney said. Ohio accuses the drugmakers of misleading prescribing physicians about the benefits and addiction risks of opioids, and accuses the distributors of failing to report or stop suspicious shipments.
"We believe the evidence will show the allegations we've made," Tierney said.