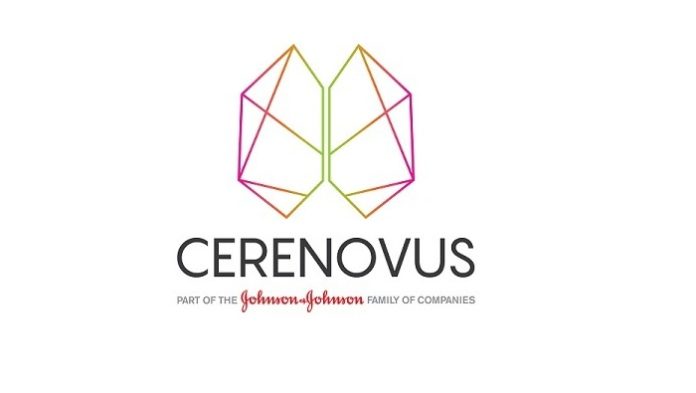 CERENOVUS, part of Johnson & Johnson Medical Devices Companies announced that it has launched CERENOVUS Stroke Solutions™, which includes a suite of three devices designed to aid physicians in clot removal procedures. The announcement was made during the virtual European Society of Minimally Invasive Neurological Therapy (ESMINT).
Strokes are the second leading cause of death globally, and account for an estimated 140,000 deaths in the United States each year. Over half of stroke survivors become chronically disabled placing an estimated $34 billion economic burden on healthcare systems each year in the United States.
CERENOVUS Stroke Solutions™ were designed with compatibility in mind to help physicians perform mechanical thrombectomy procedures. The suite of technologies includes:
CEREBASE™ DA Guide Sheath, a long guide sheath, designed with more trackability and support to allow physicians to navigate challenging anatomy and secure Distal Access for Geometric Anchoring.[iii]
CERENOVUS Large Bore Catheter is designed for atraumatic vessel wall interaction to balance trackability with more durability and compatibility. Featuring excellent distal kink resistance in a thin wall design, it allows rapid navigation to the middle cerebral artery based on anatomically optimized design.
EMBOTRAP® III Revascularization Device, the latest generation stent retriever, is designed to engage a wide range of clot types, improve procedural confidence and provide more tailored options to achieve the First Pass Effect (FPE).[vii],[viii] FPE is an independent predictor of good functional outcome and has resulted in faster patient recovery times, which may translate to lower healthcare costs.[ix]
"Stroke is a silent killer that can take a life within minutes, and we designed CERENOVUS Stroke Solutions™ to support physicians in successfully treating their patients efficiently and effectively," said Mark Dickinson, Worldwide President, CERENOVUS. "We are committed to developing differentiated solutions based on physicians' real-world experiences to change the trajectory of stroke care."
CERENOVUS at ESMINT
Interim data from the EXCELLENT registry will be presented focused on the composition of the clots collected. This research on clot science continues to provide the foundation used to inform the design of CERENOVUS Stroke Solutions.
"Not all mechanical thrombectomy procedures are equal and the greatest benefits to patients are observed when reperfusion is achieved from the first pass," said Professor Kyriakos Lobotesis**, Imperial College Healthcare NHS Trust, London, UK, principal investigator in the EXCELLENT study. "The EXCELLENT registry is a unique study that goes beyond reporting patient outcomes and helps to understand more about clot composition, revascularization rates and clinical outcomes."
CERENOVUS will also host a virtual symposium on Thursday, Sept. 10at 10:45 AM CET., "The quest for a total stroke solution. Now in sight?" moderated by Prof. Kyriakos Lobotesis, Imperial College Healthcare NHS Trust, London, UK, with faculty presenters Dr. Fritz Wodarg, University Medical Center Schleswig-Holstein, Kiel, Germany, and Dr. Hannes Nordmeyer, Radprax Neurocenter Solingen, Germany.
About CERENOVUS
CERENOVUS, part of Johnson & Johnson Medical Devices Companies, is a global leader in neurovascular care. Our commitment to changing the trajectory of stroke is inspired by our long heritage and dedication to helping physicians protect people from a lifetime of hardship. CERENOVUS offers a broad portfolio of devices used in the endovascular treatment of hemorrhagic and ischemic stroke.
About Johnson & Johnson Medical Devices Companies
As the world's most comprehensive medical devices business, we are building on a century of experience, merging science and technology, to shape the future of health and benefit even more people around the world. With our unparalleled breadth, depth and reach across surgery, orthopedics, vision and interventional solutions, we're working to profoundly change the way care is delivered. We are in this for life.