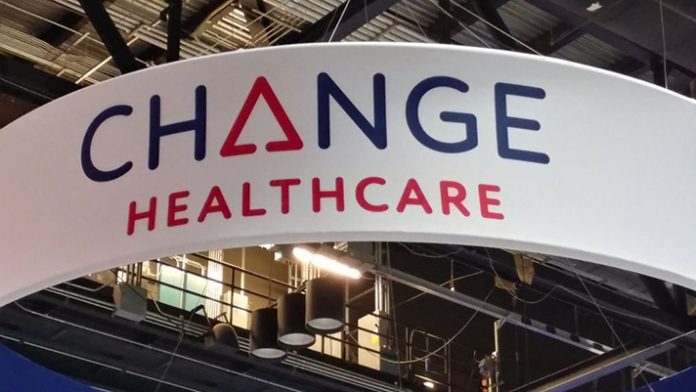 Change Healthcare announced the appointment of Fredrik Eliasson as executive vice president and chief financial officer. Mr. Eliasson joins Change Healthcare after a 20-year career at CSX Corporation, where he served as executive vice president and chief financial officer, as well as chief sales and marketing officer. As a member of the Change Healthcare executive leadership team, Mr. Eliasson will report to President and Chief Executive Officer Neil de Crescenzo.

Formed one year ago, Change Healthcare is one of the largest independent healthcare IT companies in the United States, servicing customers across the continuum of care. The company's Intelligent Healthcare Network processes $2 trillion in claims annually; and the software and analytics, network solutions, and technology-enabled services are accelerating the journey towards a value-based healthcare system.
"Change Healthcare is a unique company in a dynamic industry, and the highly strategic skill set we sought to fill this role made for a rigorous selection process," said Neil de Crescenzo, president and CEO, Change Healthcare. "Fredrik's combination of enterprise financial leadership, coupled with executive sales and marketing experience, makes him a tremendous addition to our team."
Mr. Eliasson was an executive officer of CSX Corporation, one of the largest rail-based freight transportation and logistics companies in the United States, with $11 billion in revenue, a market capitalization of more than $50 billion and 26,000 employees. During his tenure, Mr. Eliasson helped transform the company's business focus, drove improved revenue and earnings growth, and increased shareholder value substantially, with CSX's value more than doubling over the past five years.
Mr. Eliasson has held numerous financial leadership roles including serving as director of investor relations, vice president of commercial finance and vice president of financial planning and analysis. Mr. Eliasson also served in many other senior leadership roles at CSX, including vice president of Emerging Markets and vice president of Chemicals and Fertilizer. Mr. Eliasson holds a Bachelor's degree and MBA from Virginia Commonwealth University.