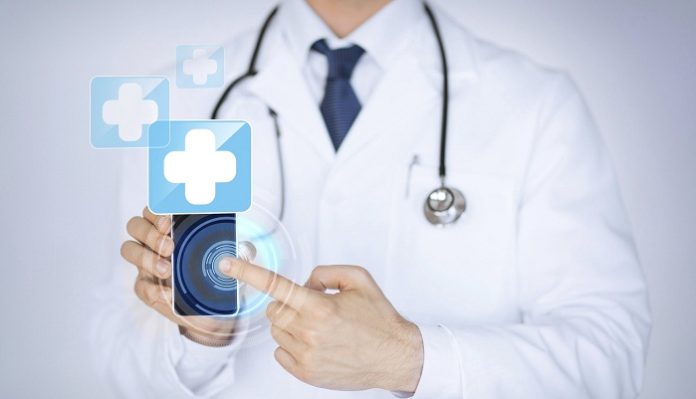 Medicine can be practiced anywhere." It's a statement that Allison Norfleet, global healthcare lead for industry solutions at Cisco, has long affirmed. The mantra has now become a way of life: In the nearly nine months since the World Health Organization declared a global pandemic, the healthcare landscape has rapidly evolved to integrate mobile tools to support a proliferation of virtual care.
"We've adapted to whatever our new normal has become, and we're looking back at how we can refine the process," Norfleet says, adding that the public health emergency marks "a catalyst for innovation" — and that it's unlikely providers and patients will fully revert to their old routines when conditions improve.
That's due in part to major systemic changes to telehealth. "We've relieved some of the regulatory requirements for physicians so they can cross state lines and practice, and also addressed reimbursement challenges," she says.
Mobile tools and supporting infrastructures, meanwhile, are streamlining countless aspects of care delivery — including drive-up COVID-19 testing sites and remote patient monitoring tools to track patient progress after discharge.
Now, with news of two promising coronavirus vaccines on the horizon, Norfleet says healthcare organizations are working tirelessly to leverage collaboration technologies to help distribute the vaccine and relay critical information.
"I've been on calls with executives of providers, and they're wondering how this supply process is going to be shared and what the impact will be for them," she says. Location-based tagging and mobile scanners are poised to play a big role in monitoring vaccine storage temperatures and shipments, among other details.
Positioning Mobile Healthcare Tools for Success
Effective mobile technologies in healthcare share common traits, regardless of use cases. Among the biggest must-haves are easy connectivity with other staff (or patients) and the capacity to perform many clinical tasks, Norfleet says.
"If I have a device with secure texting, mobile administration and a barcode scanner, then I truly am mobile and the whole care team is able to see what's going on," she says. Strategic partnerships with tech giants can advance a frictionless experience.
"We did some co-engineering with Apple so their devices could ride well on our network through intelligent routing," Norfleet says. "We also work with our applications partners to prioritize apps on the network so they're not competing for network space, because critical care is mission-critical."
Still, challenges remain. Interoperability barriers between disparate platforms and health systems remain a significant hurdle to improving care delivery
"That sharing of information is going to be the next challenge, but the silver lining of the events that we are going through will be the drivers of our care delivery model," Norfleet says. "Virtual health is the silver lining."
Achieve Greater Mobility in Healthcare with Support and Security
The key to broad adoption of mobile care tools is ensuring that any onboarding experience — whether it's surveying nurses about a tech purchase or rolling out a digital front door platform — is trouble-free and user-focused.
"The easier we make that entry point, the more patients will use it, and the expectations with virtual visits is that we'll streamline that to make the experience as seamless as possible," Norfleet says. "The technology is there; it's about getting organizations to adopt it and for patients to start adopting it."
Organizations, she added, must adopt an agile mindset attuned to consumer preferences — allowing patients to bypass an app installation to connect directly with their providers, for example — and always keep data security top of mind.
From a patient perspective, that sense of security can be bolstered by communicating safety protocols such as HIPAA compliance and HITRUST CSF certification, which some Cisco collaboration tools now include.