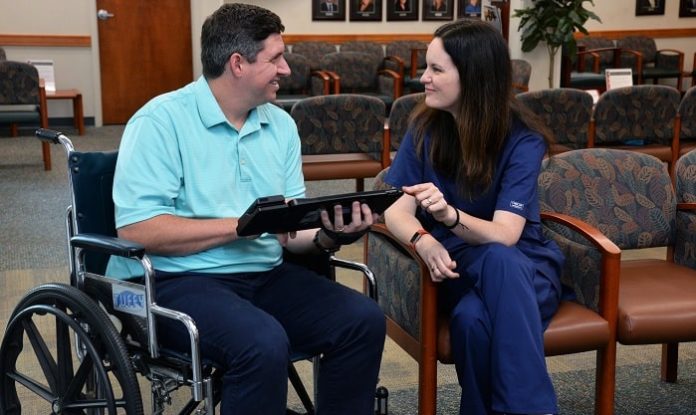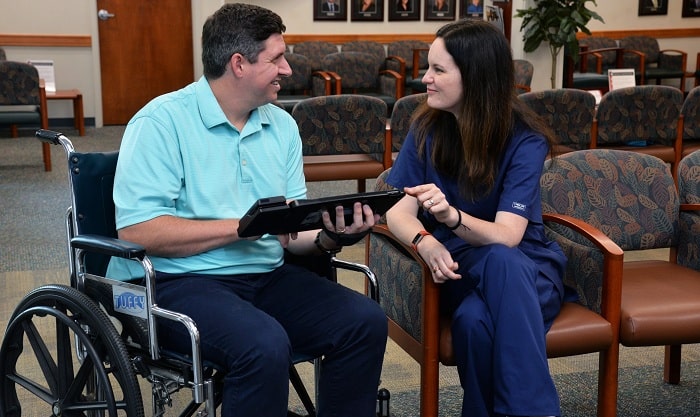 Clearwave, a leading provider of patient check-in solutions via mobile, kiosk and desktop, launches Clearwave Connect, a new tablet-based application to enhance front-office experiences. With Clearwave Connect, practices will have the ability to improve check-in speed and accessibility with multiple check-in form factors and one consistent experience which simplifies the check-in process.
The tablet allows a flexible approach to intake that engages the patient to use their choice of check-in kiosk or tablet. Size and accessibility-constrained practices will now be able to benefit from the flexibility provided by Clearwave Connect, while current customers can easily bolster their current check-in kiosk solutions. Front offices can also expand their "line-busting" capability, decrease patient check-in time, increase the digital collection of patient data, and improve patient satisfaction.
"Clearwave Connect is an important step towards our mission of providing patients and practices the best and most flexible self-check-in solutions available," said Mike Lamb, CEO of Clearwave. "With Connect, we provide customers more flexibility in enhancing their practices whether it is through improving the patient experience, making informed decisions with data, or increasing office efficiency and performance."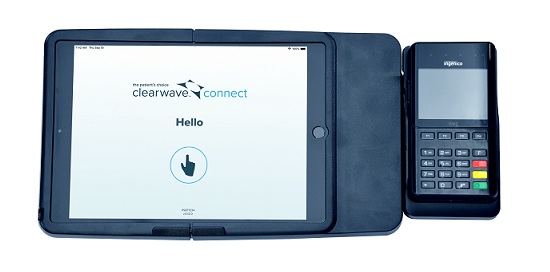 The new product brings the best features of the Clearwave Kiosk to a tablet. The WiFi-enabled tablet offers 13 languages, including English, Spanish, Chinese and more, so practices can address patients in their native languages, increasing patient comfort and the accuracy of pre-examination questionnaires. The solution also collects patient demographic data such as insurance eligibility, consent, and custom questionnaire data, has a connected, secure credit card payment device for the collection of co-pays, outstanding balances, and self-pay service fees, and provides live updates to the front office on patient check-in status, symptoms, and more.
"The combination of the Clearwave Kiosk and Connect tablet has resulted in greater patient satisfaction, on-time procedures, and low wait times," said Helen Lowenwirth, administrator at East Side Endoscopy. "Because of Clearwave's solution, we have been able to increase the accuracy of our data and have been able to keep the same level of staff while continuing to grow."
For more information on Clearwave and Clearwave Connect, visit https://www.clearwaveinc.com/connect
About Clearwave:
Clearwave is the premiere self-service check-in solution for the medical industry. Clearwave enables fast, flexible and effective patient check-in experiences while improving practice economics and performance. For over 16 years, Clearwave has serviced healthcare practices with a comprehensive check-in solution, the patient check-in kiosk and Mobile Pre-Check™, to improve insurance verification workflows, increase revenue collections and improve data access. Clearwave is committed to improving the customer and patient experience and enables customers, partners, investors and the community to achieve their goals. Clearwave is Headquartered in Atlanta, GA and is backed by Frontier Growth.