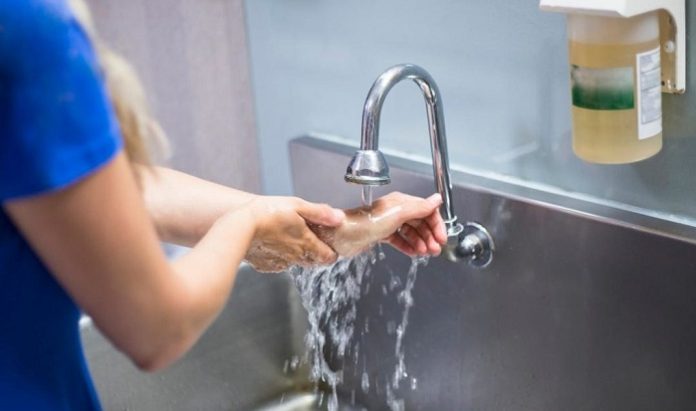 In an effort to improve hot water provision in the healthcare sector, a new guide has been launched that outlines the most important technology to look out for when complying with Health Technical Memorandum (HTM).

Created by Heatrae Sadia, 'Taking the pain out of hot water in healthcare' highlights the key considerations for NHS management, care home professionals, facilities managers and estate managers, on how to ensure safety for patients, visitors and staff via hot water technology.
Healthcare professionals have a number of water provision issues to consider, including the rise of Legionnaire's disease, keeping energy bills and maintenance to a minimum by investing in new and improved equipment, and preventing 'never events' from happening – including serious incidents such as scalding.
HTM 04-01 addresses all of these technicalities, covering design, installation, commissioning and operational management, paying close attention to the risk of waterborne pathogens such as legionella. However, its commitment to covering every aspect of healthcare provision in minute detail makes HTM 04-01 a challenging and sometimes inaccessible document.
Simon Russell, National Sales Manager at Heatrae Sadia, says: "With many technicalities to be aware of, there is an increasing need for simple and compliant solutions. We've aimed to develop content that ticks all the boxes in an easy and understandable format, saving invaluable time for busy healthcare professionals.
"It's important that those in healthcare are aware of the major risks surrounding water, and how best to prevent any issues from taking place, including infection, the growth of legionella, scalding and burns, or problematic break downs."
Water is a critical element of recovery, particularly for those who are already at risk of diseases. Within a healthcare environment, it has many uses, including hand washing, to simply hydrating throughout the day.
As technology evolves at pace, Heatrae Sadia is urging healthcare professionals to opt for solutions that are simple to use in order to reduce downtime. Built-in inspection hatches and tapless outlets are examples of useful features to keep maintenance times to a minimum and ensure upkeep is as straightforward as possible.
To access the guide, please visit www.heatraesadia.com/healthcare