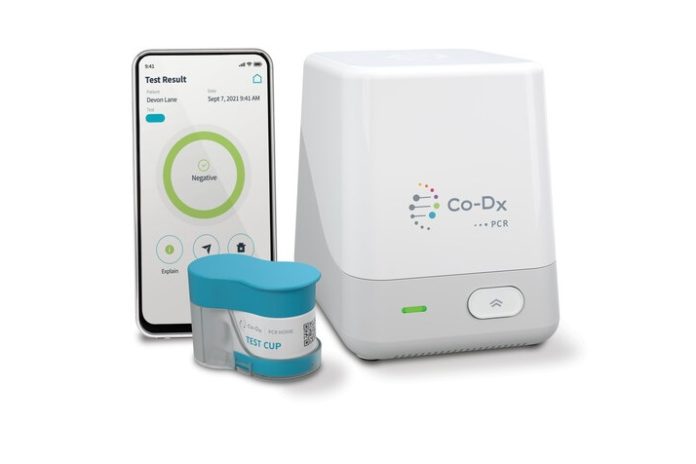 Co-Diagnostics, Inc., a molecular diagnostics company with a unique, patented platform for the development of molecular diagnostic tests,  announced that it has commenced clinical evaluations for its at-home and point-of-care Co-Dx PCR Home™ platform and initial COVID-19 test, consisting of the clinical trials and analytical studies that are expected to support submissions to the United States FDA and other regulatory bodies.
The Company's real-time PCR platform has been developed for detection of infectious diseases in at-home and point-of-care settings, with anticipated multiplex panels to follow after receipt of the platform's initial regulatory authorization. Because the evaluations are dependent on identifying and enrolling a particular number of both symptomatic and asymptomatic COVID-19-positive and -negative patients at testing sites, the Company will not be providing projected timelines for completion at this time.
"The commencement of our clinical evaluations represents the achievement of a profound milestone for our Company," remarked Dwight Egan, CEO of Co-Diagnostics. "It is the culmination of a development process that spans over two years of research and development and has harnessed the expert skills of well over a hundred dedicated scientists, engineers, and support staff. The new at-home and point-of-care testing (POCT) platform represents a high degree of innovation that brings together the power of our patented Co-Primer™ technology coupled with other proprietary IP, setting a new standard for compact POCT that unlocks the multiplexing potential of real-time PCR.
"We believe this invention holds significant promise for the United States and around the world, including regions of the globe that have not previously had access to the quality-of-life advantages of inexpensive, powerful, accurate diagnostic technology. We are excited to begin these clinical evaluations and to leverage the power of our groundbreaking science in this new and revolutionary platform."