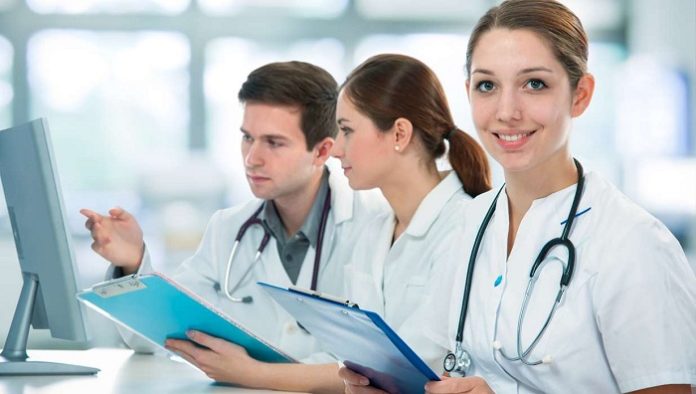 South Africa's current shortage of doctors and nurses is not a recent phenomenon. The problem of unfilled vacancies in the public sector has plagued the government as far back as Manto Tshabalala-Msimang's run as health minister.
At the time, there were a reported 46 000 vacant nursing posts and 9 700 unfilled doctor and specialist positions. Demand for healthcare has risen in step with population growth, particularly in urban areas, and pressure on the public healthcare system is only going to increase with the implementation of the National Health Insurance (NHI).
"Like most complex social or economic problems, there are a number of factors impacting the skills shortage, namely a lack of investment in public health, senior doctors seeking opportunities in other countries, and medical students dropping out of university due to lack of funding for studies," says Cara-Jean Petersen, Student Engagement Manager at Feenix, an online crowdfunding platform for university students.
Often, the first obstacle to addressing any skills shortage begins with the education system.
"Many young people from low- and middle-income households are financially excluded from attending university because they can't afford to pay their tuition fees and other bills," Petersen explains.
"Across disciplines, reports show that nearly a third of students dropped out of the system after five years of study; only 58% completed their undergraduate degree after 6 years," Petersen points out.
Vanessa Anza Mukhuba, a 4th-year medical student at Wits knows these pressures all too well. The first in her family to attend university, she grew up in Mapila village in Limpopo where access to healthcare paled in comparison to the services available in cities.
We were limited to a public clinic that was far from home and critically understaffed. These and other factors shaped my decision to study medicine," she says.
She was in a position to pay the deposit for her accommodation but pegged her hopes on getting a bursary. When her funding options fell through and bills began to stack up, Vanessa knew she had to find an alternative avenue for paying her studies.
"Students with high tuition costs find it difficult to afford food or essentials such sanitary items and stationery, which is why fee-free education has become a rallying call for so many young people," says Vanessa.
Petersen explains that Vanessa was determined to find a solution and came across Feenix in 2018. New to the concept of online crowdfunding, Vanessa realised that the platform was simply a digital tool to help her reach a wider network.
She decided to undertake the process and with the support of her community, Vanessa was able to raise more than R100 000 to date to pay her bills.
Unlike government-funded financial aid, students who receive money through crowdfunding are not saddled with debt after graduation. Vanessa says that student debt long after a person has qualified can also affect a person's future. "Far from being liberated by their degrees, they have to carry the financial burden of paying off loans."
Vanessa is eager to specialise so that she can give back to communities with understaffed hospitals and clinics like in the village she grew up.
"With more passionate young doctors entering the public sector, we might just be able to counter the skills shortage, provided there is adequate investment from the government to fill vacant posts," Petersen concludes.
ABOUT FEENIX:
Feenix was launched in June 2017 as a response to the #FeesMustFall movement that spread across campuses in South Africa during 2015 and 2016. This movement highlighted the extremely high cost of tertiary education and the impact that financial stress has on a student's success rates.
Feenix is a crowdfunding platform that connects communities; providing a tool for students to formalize their fundraising efforts and a channel for funders to find students they wish to support.
The Feenix team is young, diverse and passionate about education. They believe that access to education should not be dependent on wealth. Feenix is a Public Benefit Organisation (930057053) and is governed by a Trust (IT831/2017).