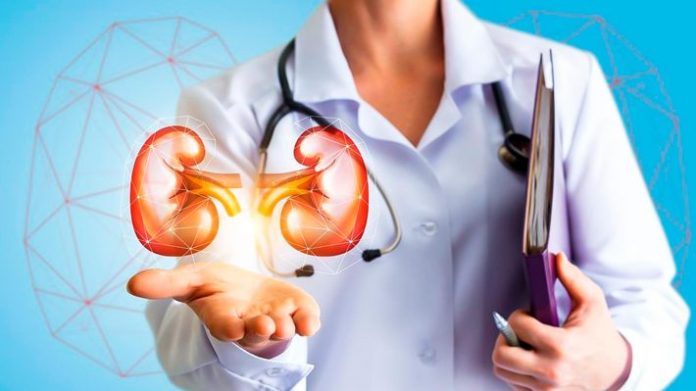 RenalytixAI, a developer of AI-enabled clinical in vitro diagnostic solutions for kidney disease, and DaVita, the largest provider of kidney care services in the U.S., announced a partner program aimed at slowing disease progression and improving health outcomes for the nation's estimated 37 million adults with chronic kidney disease (CKD). The program is expected to improve patient outcomes and provide meaningful cost reductions for health care providers and payors by enabling earlier intervention for patients with early-stage kidney disease (stages 1, 2 and 3) through actionable risk assessments and end-to-end care management.
The collaboration is expected to launch in three major markets this year. As the program expands, DaVita and RenalytixAI intend to pursue risk-sharing arrangements with health care providers and payors to drive kidney disease patient care innovation, cost efficiencies and improve quality of life.
Kidney disease currently affects over 850 million people globally — 20 times more than cancer. As such, it is a growing concern among healthcare companies, medical providers and the government, and researchers, who are now investigating its connection to COVID-19. In July 2019, the Trump administration announced the Advancing American Kidney Health (AAKH) initiative. And, now organizations, administrations, and companies are calling on the Biden-Harris administration to expand on that initiative and prioritize kidney disease in the first 100 days.
Early Risk Identification at Core of Innovative Kidney Care
The program utilizes the KidneyIntelX in vitro diagnostic platform from RenalytixAI, which uses a machine-learning algorithm to assess a combination of biomarkers from a simple blood draw with features from the electronic health record to generate a patient-specific risk score. The initial version of the KidneyIntelX risk score identifies Type 2 diabetic patients with early-stage CKD as low-, intermediate- or high-risk for progressive decline in kidney function or kidney failure. The integrated program may also help reduce kidney disease misclassification, which leaves some higher-risk patients without recommended treatment. The expected outcome of the collaboration will also be used to expand indicated use claims for KidneyIntelX.
After risk stratification, program patients identified as intermediate- and high-risk will receive care management support through DaVita's integrated kidney care program, for which Renalytix will compensate DaVita in lieu of providing those services itself. DaVita's integrated kidney care program is comprised of a coordinated care team, practical digital health tools, award-winning patient education and other offerings. Focused on the patient experience, these services are designed to empower patients to be active in their care, delay disease progression, improve outcomes and lower costs. DaVita's team also closely collaborates with the treating nephrologist, who leads the care team, to create a seamless care experience.
For patients whose kidney disease does progress, earlier intervention can provide the patient and treating nephrologist more time to make an informed decision about the treatment option that is best for them, including pre-emptive transplantation, home dialysis or in-center dialysis. For those patients who choose to begin dialysis, the extra time increases their chance for an out-patient dialysis starts, which can help them to avoid starting dialysis with a costly hospitalization.