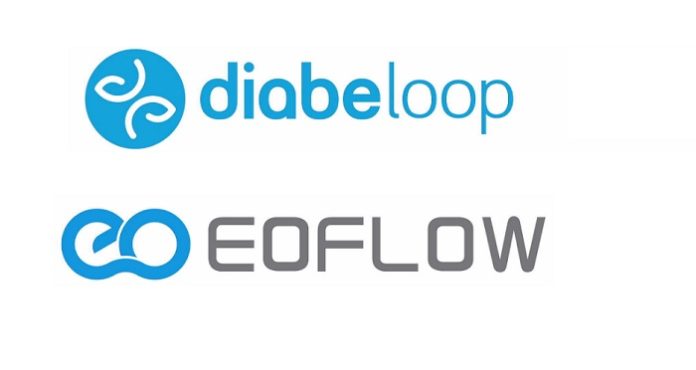 EOFlow and Diabeloop announced that they have partnered to bring an AID system, connecting EOFlow's wearable insulin pump EOPatch, a third-party continuous glucose monitoring (CGM) device and Diabeloop's automated insulin delivery (AID) algorithm integrated in the Diabeloop's smartphone app, currently in development. The Companies also plan to integrate the EOPatch insulin pump into the DBLG1 System of Diabeloop, integrating the algorithm in a dedicated handset.
According to the Companies, the AID is developed by incorporating the algorithm 'DBLG1', the wearable insulin pump 'EOPatch' and a third-party CGM, which all have already received CE markings, and could be proposed to patients soon after the development has been completed. Commercial launch in Europe is therefore expected from the end of 2023.
Diabeloop, following its interoperable strategy, is currently collaborating or in discussion with several device manufacturers and is developing its smartphone app. Partnering with EOFlow, which has a disposable, tubeless insulin pump solution and experience with app controlling, would feed a great need of patients for performing wearable solutions.
EOFlow officially launched its tubeless, wearable, and disposable insulin pump 'EOPatch' in Korea and in Europe (by its European partner, A. Menarini Diagnostics with its GlucoMen Day brand) with its smartphone application 'Narsha' registered on Google Play Store and Apple AppStore. Narsha is the first app in the world for smartphones that allows users to monitor and control the wearable insulin pump. With the convenience and discretion it offers, Narsha is attracting a lot of new and potential pump users in Europe.