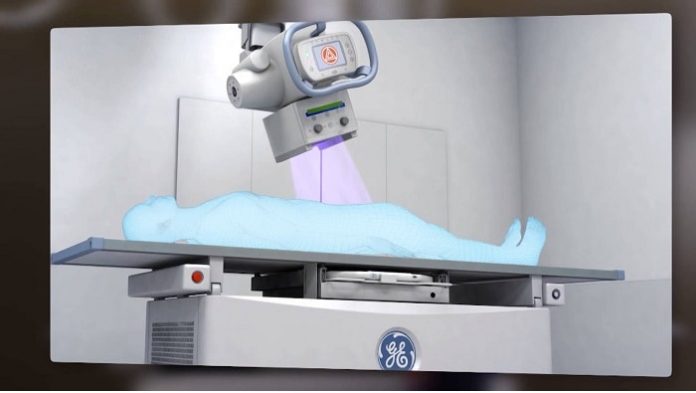 Radiology Partners has announced former General Electric Chairman and CEO Jeff Immelt as a new member of its board of directors.
It's the second known health-care move this month for Immelt, who led GE through a tough period. The GE Healthcare division is a maker of radiology equipment and other medical-related products.
It's unclear specifically what Immelt would take point on for Radiology Partners, a privately held practice serving hospitals and other health-care facilities across the U.S. But according to Tuesday's news release, Immelt would, in part, help guide the firm's "talented team of radiology leaders."
Last week, Radiology Partners received a $1 billion debt facility from Golub Capital, a credit asset manager with more than $20 billion under management.
Earlier this month, Athenahealth announced Immelt as its new chairman, succeeding co-founder Jonathan Bush who remains CEO, a role he's held since the company was founded in 1997.
Immelt brings star power and a wealth of experience to the chairmanship of Athenahealth, a maturing publicly traded health-care services company with a market value of more than $5 billion, analysts said.
They also said they see Immelt's Athenahealth move as a chance for redemption, after his departure from GE in the latter half of 2017, which capped a rocky 16-year run at the helm that saw the stock lose about 38 percent of its value.
On Wednesday, The Wall Street Journal published a scathing report on Immelt's time at GE, citing sources who claim his disdain for bad news contributed to overoptimistic forecasts that didn't always match reality.
"The thesis of [The Wall Street Journal] story is quite silly," a spokesperson for Immelt said. "Mr. Immelt led GE through several recessions. He led GE through the 9/11 tragedy, through the global financial crisis and many other bad news events. He's been credited widely for how well and effectively he performed during those bad news events. The thesis of the story ignores the facts and events of the past 16 years."
Radiology Partners Chairman and CEO Rich Whitney said Tuesday that Immelt "brings extensive healthcare experience, broad relationships within the healthcare industry and a passion for technology and innovation," and said the company is "thrilled that Jeff has joined our board."
As a board member of Radiology Partners, Immelt would join seven other industry leaders, including Robert Sheehy, co-founder and CEO of Bright Health and former CEO of UnitedHealthcare, as well as Joseph Mello, chief operating officer of DaVita Medical Group.
Here's Immelt's full statement about joining Radiology Partners's board:
"As healthcare continues to leverage technology – including machine learning and artificial intelligence – to advance care, Radiology Partners is uniquely positioned to thrive over the long term," said Immelt. "I was attracted by RP's single-specialty focus, dedication to delivering innovative value-based care, forward-thinking investments in technology and its commitment to developing and engaging outstanding physician leaders. I'm looking forward to serving alongside RP's impressive board and helping guide this talented team of radiology leaders seeking to have an important impact on their field and the healthcare system overall."