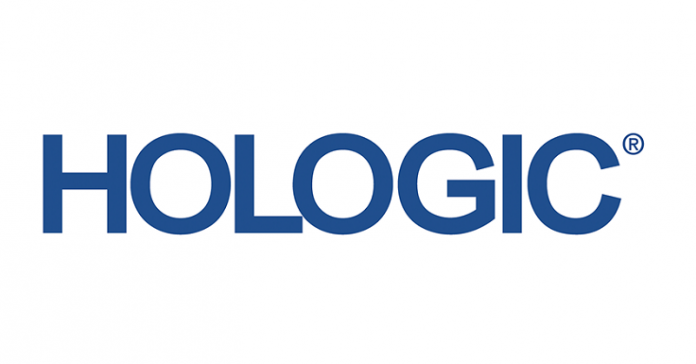 Hologic, Inc. announced that the Clarity HD high-resolution 3D™ imaging and Intelligent 2D™ imaging technology have received PMA approval from the U.S. Food and Drug Administration (FDA) and are now available on the 3Dimensions breast tomosynthesis system. With these innovations, the system now provides higher resolution 3D™ images for radiologists, enhanced workflow for technologists, and a more comfortable mammography experience, with low-dose options, for patients.

Hologic is the world leader in breast cancer screening and the pioneer behind the Genius™ 3D Mammography™ exam, first approved by the FDA in 2011 on the Company's first-of-its-kind 3D Mammography™ system. Today, Hologic has installed more than 5,000 3D Mammography™ systems throughout the United States and is continuing to help ensure insurance coverage is available for all women. More than 90 percent of women ages 40 to 75 currently have coverage for the Genius exam, and more than 16 million women in the U.S. get a Genius exam each year. The Genius exam detects 20-65 percent more invasive breast cancers and is the only mammogram approved by the FDA as superior for women with dense breasts compared to 2D alone.2,3
"The passion that fueled our efforts to establish the Genius exam as the standard of care continues to drive us forward as we develop bold and innovative technologies optimized for superior performance for a diverse population of women," said Pete Valenti, Hologic's Division President, Breast and Skeletal Health Solutions. "The 3Dimensions system represents a major breakthrough in breast cancer screening technology because it offers unprecedented image clarity regardless of breast size or density, increased comfort, and the reliable accuracy our customers have come to expect from Hologic products. We're proud to introduce this new product, which serves as yet another example of why Hologic is the partner of choice for clinicians globally."
The new Clarity HD high-resolution 3D™ imaging technology provides the industry's fastest, highest resolution 3D™ images to accelerate screening and analysis, and is designed to clearly reveal subtle lesions and fine calcifications to help pinpoint cancers early. Clarity HD technology's advanced detector and innovative 3D™ imaging algorithm work together to deliver exceptional 3D™ images, regardless of breast size or density.
Intelligent 2D imaging technology works with Clarity HD technology to deliver superior overall image quality, and unprecedented clarity, contrast and detail at a lower dose.4,5
"Our experience as a leader in breast cancer screening has taught us that radiologists and technologists value accuracy above all else," added Tracy Accardi, Hologic's Global Vice President of Research and Development, Breast and Skeletal Health Solutions. "We developed the 3Dimensions system with that in mind, while adding two features that have great potential to improve patient satisfaction."
One of these features, the SmartCurve™ breast stabilization system, is clinically proven to deliver a more comfortable mammogram without compromising image quality, workflow or dose.6 The SmartCurve system has been proven to improve comfort in 93 percent of women who reported moderate to severe discomfort with standard compression.6 It features a curved compression surface that mirrors the shape of a woman's breast to reduce pinching and allow uniform compression over the entire breast.
In addition, Quantra™ 2.2 Breast Density Assessment Software, also available on the 3Dimensions system, enables clinicians to provide women with consistent breast density assessments during routine breast cancer screenings. Breast density is only identifiable on a mammogram or other screening modality, and has historically been determined by the radiologist who reads the image. Through a proprietary algorithm powered by machine learning, Quantra software analyzes mammography images for distribution and texture of breast tissue, delivering clinicians accurate breast density assessment. Quantra software categorizes breasts into four density categories, in alignment with the ACR BI-RADS® Atlas 5th Edition.7,8
To learn more about the 3Dimensions system and its comprehensive range of features, which are compatible with all Hologic 3D Mammography™ systems, visit 3DimensionsSystem.com.
The Genius™ 3D Mammography™ exam (also known as the Genius™ exam) is only available on a Hologic® 3D Mammography™ system. The Genius™ exam consists of a 2D and 3D™ image set, where the 2D image can be either an acquired 2D image or a 2D image generated from the 3D™ image set. There are more than 5,000 Hologic 3D Mammography™ systems in use across the United States, so women have convenient access to the Genius™ exam. To learn more about the Genius™ exam, visit http://www.Genius3DNearMe.com.
The Quantra™ software requires the Hologic Cenova Server and minimal technical specs. Hologic Cenova and Quantra™ products are only available on Hologic mammography systems.