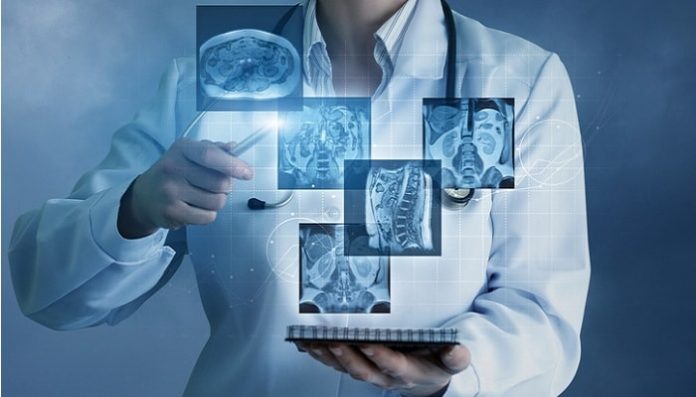 Flywheel, provider of cloud-based collaborative science solutions for biomedical research, announced a technology partnership with Google Cloud to integrate Google's Cloud Healthcare Application Programming Interface (API) with Flywheel's platform to provide clinical researchers with advanced cloud technology for medical imaging research.
Flywheel's breakthrough platform allows researchers to efficiently capture multi-modality images and data, boost productivity of data classification, and easily collaborate with peers to manage meta-data for high profile publications and grant writing.
Through this partnership, Flywheel now incorporates Google Cloud's BigQuery, a fully-managed enterprise data warehouse for large-scale data analytics, to enable scalable analysis of medical imaging metadata, biomarker data, and tabular data, including genomics. In addition, Google's Cloud AutoML Vision API, a flexible machine learning service, is used to create a comprehensive learning workflow for artificial intelligence (AI) models utilizing medical imaging data. Flywheel's application of cloud collaborative science with Google Cloud's machine learning for artificial intelligence training workflow creates a breakthrough clinical research platform.
The resulting leading-edge biomedical research platform will empower Principal Investigators (PIs) with capabilities including intuitive visual search, metadata management, elastic compute scaling, and secure collaboration to enable greater productivity in data-intensive research, while maintaining regulatory and Institutional Review Board (IRB) compliance. The platform offers a true multi-modality solution, including support for DICOM, HL7, and FHIR standards, and addresses the limitations of traditional PACS and VNAs to meet the needs of modern clinical research. Coupled with Google Cloud's highly-scalable cloud platform and healthcare technologies, Flywheel now offers a cutting-edge solution for imaging research centers and clinical researchers seeking to fully leverage their data for machine learning and related applications.
"With our partners at Google Cloud, we are delivering an innovative research platform to meet the needs of imaging center directors, principal investigators, and clinical research institutions seeking to establish a scalable infrastructure for machine learning, advanced imaging research, and secure collaboration to advance science, and ultimately, precision medicine," said Flywheel CEO Travis Richardson.
About Flywheel
Flywheel is a leading medical imaging informatics platform for researchers that's transforming the way research is conducted in academia, clinics, and the pharma industry. By providing tools to automate scientific data management, scale analytic computing, and securely share data and algorithms, we're on a mission to unleash the medical imaging community's creative energy by designing a more powerful way of doing research. Flywheel is headquartered in Minneapolis, MN, and has offices in the Bay Area, Boston, and Budapest.