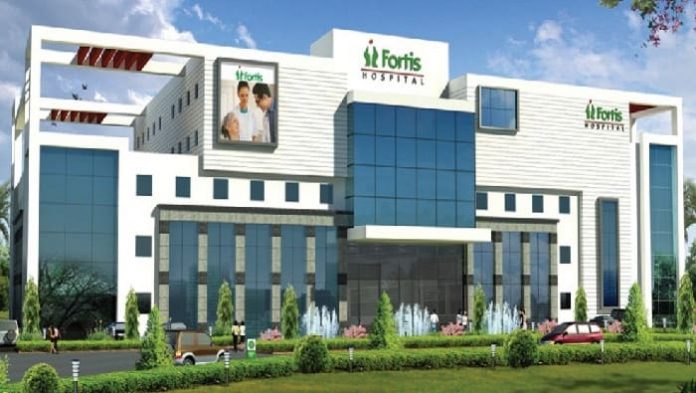 In case of invocation of a pledge, the securities are transferred from the pledgor to the pledgee's or lender's account.

The Supreme Court last week allowed the lenders to sell shares of Fortis pledged with them by promoters Malvinder Singh and Shivinder Singh referred as Singh brothers through their holding company Fortis Healthcare Holding Private Limited (FHHPL).
The lenders with whom Singh brothers pledged shares included Yes Bank, Axis Bank, ECL Finance, RBL Bank, Indiabulls, and First Abu Dhabi Bank.
ECL Finance – promoted by Edelweiss Capital has sold 2.9 million shares in the open market at Rs 130.01 a day after the apex court order.
Axis Bank has confirmed about invoking shares, but declined to comment on its next plan of action. The other banks couldn't be reached.
FHHPL – the promoter holding company held 34.43 percent stake in Fortis as on December 31, of which around 98.22 percent was pledged with lenders at value of Rs 2691.43 crore.
In less than one and half year – the promoters' stake in Fortis fell from 70.28 percent on September 30, 2016 to 5.87 percent as on Tuesday.
The company earlier said the money raised by promoter group through Fortis stake sale was utilized towards reduction of debt level of holding companies of the group.
An executive of the promoters' holding company who declined to be named said the drop in stake hasn't impacted the operations so far and the management is still engaged with efforts to raise funds.
Singh brothers have resigned from the Board of the company on February 8, just over a week after the Delhi High Court allowed the enforcement of Rs 3,500 crore arbitration award that Japanese drugmaker Daiichi Sankyo had won.
A Singaporean tribunal had adjudged in favour of Daiichi that the Singh brothers had concealed information about Ranbaxy regulatory problems with US FDA, while selling its shares.
Singh brothers are contesting the award.
The Indian courts prohibit Singh brothers from parting away with any of their assets including shares, until they honour the arbitration award.
Where is Fortis heading now?
Analysts say Fortis is fast reaching a point of make or break. Only a deep- pocketed strategic investor could salvage the company.
"Singh brothers appear to have lost grip over the company; but they still exercise control as India hospital properties that Fortis operates are held by them and other shareholders through Singapore listed Religare Health Trust (RHT)," said an analyst who didn't to be named.
"Without these assets Fortis will not have much intrinsic value," the above analyst said.
RHT is the holding company of the entire Indian asset portfolio that includes 12 hospitals, 4 greenfield and 2 operating hospitals. Fortis operates the assets by paying service fees to RHT.
Fortis has agreed to buy the Indian portfolio of assets held by RHT at an enterprise value of Rs 4,650 crore. Fortis hold 28 percent stake in RHT. Any strategic buyer of Fortis may have to shell out at least Rs 3600 crore to buy these assets.
The recent disclosure by the company about promoters taking-out around Rs 500 crore and the non-declaration of financial results for the second and third quarters have cast shadow on the company's governance practices.
Shareholders of the company are concerned with ongoing developments.
"The investors of Fortis are looking for clarity on liabilities of the company," said Amit Tandon, Managing Director of IiAS, a Mumbai-based institution investor advisory services firm to Moneycontrol.
"Someone needs to take leadership to steer the company now, there should be some parent in the room," Tandon added.