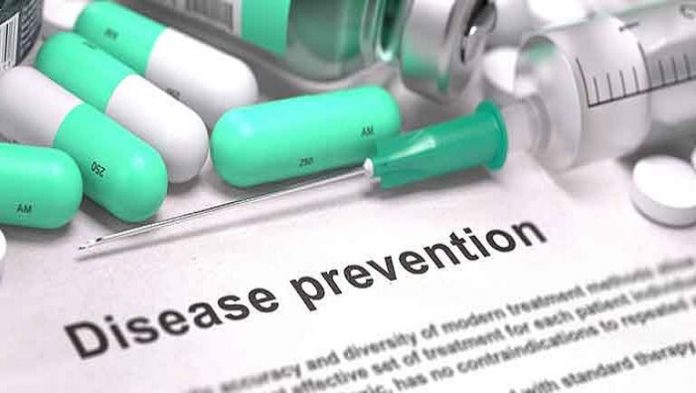 A San Francisco start-up is combining food and technology to prevent diabetes.PlateJoy, a personalized meal-planning company, is introducing an offering called PlateJoy Health: Diabetes Prevention.

The company's current platform gives people recipes based on their lifestyle and nutrition goals. This new system will combine the traditional service with additional tools like weight tracking and virtual coaching to treat people with prediabetes in an attempt to prevent them from developing Type 2 diabetes.
People with prediabetes have blood sugar levels that are higher than normal but aren't quite high enough to be considered diabetes. The Centers for Disease Control and Prevention estimates the condition effects 86 million adults in the U.S., or 1 in 3 people. Prediabetes can lead to Type 2 diabetes, but it often can be reversed through weight loss and increased physical activity.
Users take a short quiz then receive meal plans that follow the curriculum from the CDC's Diabetes Prevention Program, which has been shown to cut the risk of developing Type 2 diabetes by nearly 60 percent. PlateJoy users in 4,000 participating cities can opt to have ingredients sent to them same day through Instacart.
PlateJoy's approach uses technology to try and prevent disease — and ultimately lower health-care costs.
This service comes as players across the health-care system are searching for ways to lower costs. Corporate leaders Amazon, J.P. Morgan Chase and Berkshire Hathaway are even partnering to create a company tasked with addressing the problem.
"So many big health-care companies approach these sorts of problems in an old-school, traditional sort of boring, sterile way, and what PlateJoy is trying to do is take a page from consumer brands we all know and love and apply it to health care," said co-founder and CEO Christina Bognet.
A number of Blue Cross Blue Shield health insurance plans will cover PlateJoy's diabetes prevention system. So will employers Express Scripts, Dignity Health and Kroger, meaning about 20 million people will be able to download the app for free when it's available Thursday.
When people whose insurance covers the program register, they'll receive a free digital wireless scale that connects to their app.
When they complete their first two weeks of participation, they'll receive a free FitBit, which is also integrated with the system. Insurers will reimburse PlateJoy for the cost of both tools. Insurers and employers will pay about $600 per patient, per year.
People who aren't covered can still download the system and pay for it out of pocket. It will cost them $89 for a three-month membership or $119 for a six-month membership. With this plan, they won't receive the free scale and FitBit.
Multiple states plan to cover diabetes prevention programs that implement the CDC's curriculum for Medicaid beneficiaries next year. The health-care industry is working to ensure patients will have a choice between both in-person programs offered at organizations like the YMCA and virtual programs like PlateJoy.
Paying for preventative care rather than simply treating disease is something health advocates have pushed for as a way to keep people healthy, and keep costs down but it has proved to be tough to implement. Bognet thinks that will change.
"I think it's an intuitive thing that has been borne out in the research over and over again, and this particular program does it in sort of a standardized way," she said. "So when it comes to insurance companies, they know it makes sense to pay for prevention rather than treatment. It's extremely cost effective, it's just not what's typical or what's standard today."
PlateJoy was founded in 2012 to help people lose weight and maintain healthy lives by giving them the tools to eat nutritious balanced diets. It's now expanding its mission to use that philosophy to prevent disease, and diabetes is only the first disease Bognet wants to address, though she declined to divulge which are next.
She did say many diseases plaguing Americans today can be prevented through lifestyle changes, giving PlateJoy plenty of opportunities.
Correction: About 20 million people will be able to download PlateJoy's diabetes prevention system for free when it's available Thursday. An earlier version misstated the number.