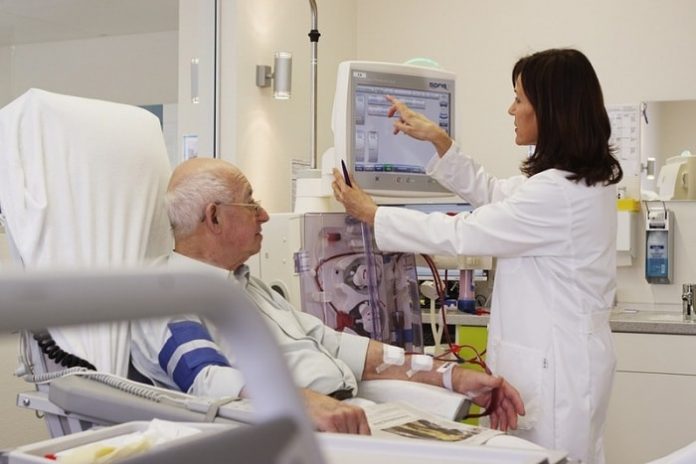 Fresenius Medical Care, the world's largest provider of dialysis products and services, has successfully completed the acquisition of NxStage Medical, Inc. (NxStage), following approval by antitrust authorities in the United States.
NxStage develops, produces and markets an innovative product portfolio of medical devices for use in home dialysis and critical care. The acquisition will enable Fresenius Medical Care to leverage its manufacturing, supply chain and marketing competencies across the dialysis products, services and Care Coordination businesses in a less labor- and capital-intensive care setting.
"The closing of this transaction is an important milestone in enhancing our patients' choice of dialysis treatment modality," said Rice Powell, Chief Executive Officer of Fresenius Medical Care. "By combining NxStage's capabilities with our broad product and service offering, we can help patients to live even more independently. In addition to broadening our product portfolio, this acquisition positions Fresenius Medical Care to benefit from the growing trend toward home-based therapies."
Bill Valle, Chief Executive Officer of Fresenius Medical Care North America, said: "It's a great pleasure to welcome our new NxStage colleagues. With their strong culture of innovation and transformation, they will help us to realize our vision of delivering access to superior patient care and outcomes in a lower-cost-of-care home setting to all the patients we care for. We are excited to execute on a strategy that is good for patients, the healthcare system and us."
NxStage, which just like Fresenius Medical Care North America has its headquarters in the Boston, Massachusetts area, was founded in 1998 and has approximately 3,800 employees worldwide. In 2017, NxStage delivered USD 394 million in revenue.
The company now expects lower total integration costs of around EUR 50 to EUR 75 million over the three years following the closing of the transaction1. The table below provides the estimated effects of the NxStage acquisition on Fresenius Medical Care excluding these integration costs. The company assumes the full year effect of incremental intangible assets amortization to be in the range of EUR 70 to 80 million for the first two years, then drop to EUR 45 to 55 million thereafter. The company will update those numbers after a detailed assessment, if required.