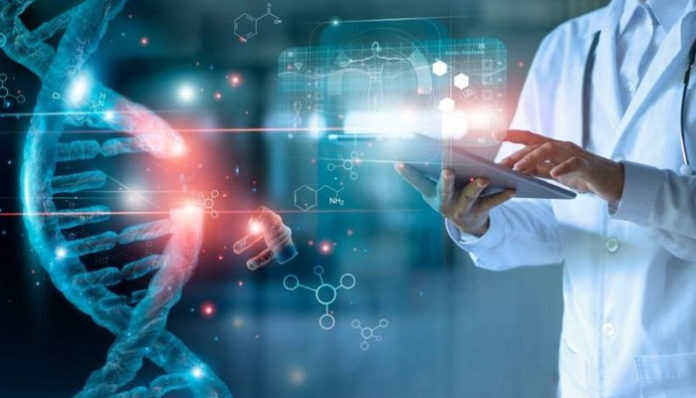 GE Healthcare has announced a new collaboration with the National Cancer Centre Singapor+300e (NCCS) that will focus on how AI-driven studies can be utilised to enhance cancer care. The partnership is truly revolutionary for GE Healthcare in the Asia-Pacific (APAC) region, and it intends to stimulate the development of more customised possible treatments for particular cancer types, as well as the ability to analyse clinically significant data all through the patient journey for efficient decision-making by providers using AI and text processing.

There were almost 19 million new cancer cases worldwide in 2020, with 9.7 million, or 50%, originating in Asia-Pacific. The two organisations will work collaboratively on new AI-powered benefits of data analytics and clinical process flows that support cancer patient care in this part of the world, combining GE Healthcare's imaging and monitoring expertise with NCCS's strong knowledge in research and development, testing, and consultation.
NCCS is a leading centre for cancer research and treatment in the region, and GE Healthcare is dedicated to assisting them in reforming and advancing cancer care routes in Singapore and beyond.
This partnership is a significant step forward towards their commitment to facilitating highly precise health via digital technology that streamlines healthcare providers' judgement, expedites care delivery, and has the ability to change lives, said Elie Chaillot, President and CEO of GE Healthcare Intercontinental.
This new partnership with NCCS is GE Healthcare's first in the Asia-Pacific zone to use AI-powered studies to advance precision cancer care methods. Dr. Ben Newton, General Manager of Oncology at GE Healthcare, stated that simplifying the way data is handled will assist health professionals with better clinical outcomes with improved decision-making and more precise treatment alternatives.
To improve cancer care for our patients, the National Cancer Centre Singapore uses the latest digital advances on a regular basis. The clinical viewpoint and significant knowledge in oncology treatment, statistics, and translational research are combined with GE Healthcare's worldwide reach, new technology, and services in this collaboration. By working together, they hope to improve the integration of cross-disciplinary information, augment clinical decision making, and improve patient outcomes.
The partnership is the latest in a string of agreements that GE Healthcare has formed to help local healthcare systems have better access to sophisticated AI technology and advances. Collaborations with SOPHiA GENETICS in the United States, as well as the University of Cambridge and Optellum in the United Kingdom, are among them.