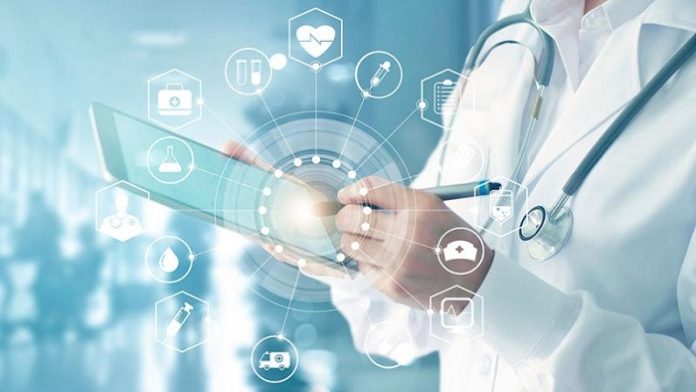 Almost two-thirds (64%) of patients are expected to change healthcare providers if their current provider fails to meet their expectations for COVID-19 management, demonstrating the impact the pandemic has had on healthcare consumerism, according to a new Accenture report.
Patients are seeking healthcare that includes strict sanitary and safety protocols in addition to virtual care alternatives, leading to an uptick in healthcare consumerism, the report, based on a survey of over 4,600 respondents, found.
"Our research clearly shows that the patient experience matters now more than ever," said Jean-Pierre Stephan, managing director of Accenture Health. "This should be interpreted as positive news because it means the future is in the hands of healthcare providers to embrace change and provide better healthcare experiences."
"We're advising providers take this opportunity to offer a holistic, digital approach that centers on the patient's access to quality care and post-care services," Pierre continued. "This will better position healthcare providers for long-term growth."
Additionally, the survey found that patients who were not satisfied with their healthcare provider's handling of COVID-19 were three times more likely to delay care for at least a year or never return to that provider when compared to satisfied patients.
Health systems have the opportunity to capture patients from competitors by evolving to meet new patient experience needs. The report noted that revenues could increase by five to 10 percent from pre-COVID levels for organizations that improve the patient experience within a year.
"While many health systems have improved safety protocols in light of COVID-19, they must also make the patient experience a top priority, not just to convince people to return, but also to lead the way in re-imagining the future of healthcare," Stephan said.
"In this new future of care, health systems need to provide effective, trusted, reliable care — both in person and virtually — while instilling confidence and demonstrating safety and respect," Stephan continued. "Otherwise, patients are likely to switch to other providers who are reinventing how healthcare services are delivered."
First, the report suggested addressing patient concerns in a personalized manner. By letting patients know what safety measures are in place, like contactless payment, online paperwork, separate entrances to the building, and advanced personal protective equipment worn by staff, patients may feel more at ease. If possible, physicians should deliver these messages directly to the patient.
Next, the report recommended meeting patients at the front door to address COVID-19 concerns before they step foot in the building or enter a virtual waiting room. The survey found that 74 percent of patients are likely to use online chat or texting to provide check-in information if such a service is available. By integrating safety protocols into every interaction, providers can relieve patient concerns.
Third, the report calls for the development of new virtual care models so that patients can seek care if they do not feel comfortable going to an in-person appointment.
In a separate Accenture survey conducted in May, 60 percent of the 2,700 patients polled said that based on their experience using virtual care and devices during COVID-19, they want to utilize technology more to communicate with healthcare providers and manage their healthcare.
Lastly, this most recent report suggestedthat providers stay informed on consumer needs by monitoring local and national social channels. Listening in on consumers' perceptions allows up-to-date insights on patient experience, giving providers the opportunity to quickly address these preferences and make positive operational changes.
The report notedhat while consumer expectations were on the rise prior to COVID-19, the pandemic has amplified the need to zero in on patient experience.
"COVID-19 has increased the stakes and heightened urgency surrounding these efforts," the report asserted. "The pandemic has led to new standards for consumer needs that may remain long after the crisis has passed."