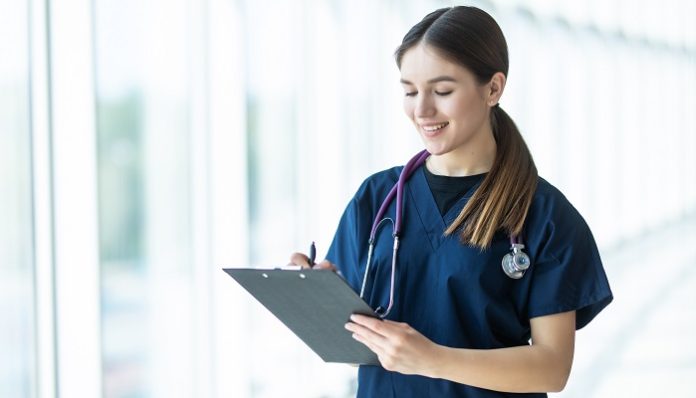 A consortium comprising 30 healthcare staffing firms has collectively drafted a letter to the US Department of Labor, seeking clarification regarding the department's classification of temporary nurses as independent contractors. The group asserts that this classification runs afoul of the Fair Labor Standards Act and comes with substantial risks. The focal argument presented by the staffing firms is that these temporary nurses should be designated as employees. Four specific healthcare staffing companies, namely IntelyCare, Gale Healthcare Solutions, ShiftMed, and connectRN, have affixed their signatures to this letter. Moreover, an additional 26 firms, including prominent names like AMN Healthcare and OneStaff Medical, have endorsed the letter's content.
A key commonality among all the firms that have either signed or supported the letter is their engagement of nursing staff as W-2 employees, signifying formal employment. However, it's worth noting that not all staffing agencies follow this model. The letter highlights that numerous organizations utilizing similar staffing strategies opt to classify nurses and Certified Nursing Assistants (CNAs) as independent contractors, a practice that the coalition characterizes as capitalizing on a market that witnessed unprecedented demand and workforce shortages amidst the COVID-19 pandemic.
The coalition contends that despite the enduring nature of temporary nursing work, a substantial proportion of nurses and CNAs are wrongly categorized as independent contractors due to the prevalence of agencies operating under this model. Underpinning their argument is the assertion that temporary nursing staff within post-acute facilities lack the requisite opportunity for profit and loss, a hallmark of independent contractor status. In line with this, the letter explicates, "Workers may be classified as independent contractors if they can exercise their managerial skills to obtain greater profits. On the other hand, a lack of exposure to potential losses is a strong indicator that workers are employees."
The coalition underscores the perils of misclassifying individuals as contractors in this context. The potential ramifications for nurses encompass a denial of various benefits ranging from overtime compensation and unemployment benefits to health insurance and workers' compensation. Beyond the immediate impact on nurses, the coalition also raises concerns about the downstream effects on patients. Temporary nursing staff members frequently engage with vulnerable populations and necessitate heightened training and oversight to uphold the integrity of care standards.
The implications extend to the facilities as well, which may face escalated co-employment risks, claims of misclassification, and audits related to matters such as unpaid overtime and liability for workers' compensation. Another angle presented by the firms is the potential for compromised care quality in facilities reliant on independent contractors, potentially leading to medical malpractice claims due to the inherent lack of clinical and professional supervision.
In seeking guidance and insights from the Department of Labor, the coalition accentuates the prevailing worker shortages that have propelled the increased utilization of temporary nurses within the industry.
This situation aligns with the broader trend of staffing challenges and an ongoing shortage of nursing professionals across the nation. A survey conducted by nurse.org in March revealed that a substantial 91% of respondents believe the nursing shortage is worsening, attributing it to burnout, inadequate compensation, and poor working conditions. Additionally, 79% expressed dissatisfaction with their units' staffing levels, with 71% indicating that improved staffing ratios would most effectively alleviate the nursing shortage. Notably, nurses are advocating for improved pay as well, with 55% reporting a pay raise in the past year; however, 75% still feel undercompensated, and 52% perceive pay disparities based on experience within their respective hospitals.