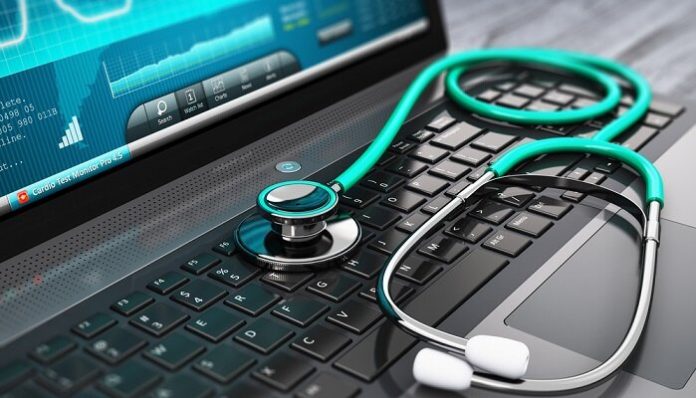 The healthcare human resources (HR) software market has been undergoing rapid expansion and is expected to maintain this momentum in the foreseeable future. The demand for healthcare services propelled by the COVID-19 pandemic has underscored the necessity for more efficient HR processes within the industry. This has led to a noticeable increase in the adoption of HR software in healthcare organizations, aimed at streamlining hiring, onboarding, scheduling, and other HR tasks.
As of 2022, the global healthcare HR software market was appraised at $1.4 billion and is predicted to surge to $5.3 billion by 2032, showing a compounded annual growth rate (CAGR) of 11.8% over this period. The factors driving this growth include the growing automation of HR processes to alleviate administrative burdens, the rising preference for cloud-based HR solutions, and the escalating demand for workforce management tools within the sector.
In a broader context, the healthcare HR software market is anticipated to sustain its upward trajectory as healthcare organizations strive to enhance efficiency, curtail expenses, and optimize their HR operations in alignment with industry requirements.
Market dynamics are influenced by drivers, trends, and challenges, which can significantly impact businesses operating in this sector. For a comprehensive understanding, you can request a PDF sample report.
Regional Overview:
North America: Leading the market due to a high concentration of healthcare organizations and substantial adoption of HR software solutions. The United States is the dominant player in this region.
Europe: A significant market fueled by the increasing incorporation of digital technologies in healthcare and the need for streamlined HR processes. The United Kingdom, Germany, and France are prominent within this region.
Asia Pacific: Projected to experience substantial growth due to rising adoption of digital technologies, increasing demand for workforce management tools, and a strong emphasis on improving patient outcomes. China and India are key players in this market.
Rest of the World: Regions like Latin America and the Middle East/Africa are expected to witness growth in the healthcare HR software market due to escalating demand for healthcare services and the necessity for more efficient HR processes within the industry.
Market Drivers:
Demand for Efficiency in HR Processes: Efficient management of a diverse healthcare workforce necessitates streamlined HR operations like recruitment, onboarding, scheduling, and performance management. HR software solutions are instrumental in achieving these efficiencies and reducing administrative burdens.
Rise of Cloud-Based HR Solutions: Cloud-based HR solutions offer scalability, cost advantages, and enhanced security compared to on-premise alternatives. Healthcare organizations are increasingly embracing cloud-based HR systems for effective workforce management.
Growing Need for Workforce Management Tools: Healthcare organizations are under pressure to optimize their workforces, reduce costs, and improve patient outcomes. Workforce management software such as scheduling and time and attendance tools can help meet these objectives.
Focus on Employee Engagement and Retention: Recognizing the link between employee engagement, retention, and patient outcomes, healthcare organizations are turning to HR software solutions with performance management and engagement survey features to boost employee satisfaction and lower turnover rates.
Market Restraints:
High Costs: Implementation and maintenance expenses associated with HR software solutions can be substantial, particularly for smaller healthcare organizations. This cost factor might hinder the adoption of HR software solutions.
Lack of IT Expertise: Integrating and managing HR software solutions requires a level of IT proficiency. Healthcare organizations lacking these skills and resources could face challenges in adopting these solutions.
Data Security Concerns: Given the sensitive nature of patient information, concerns regarding the security of HR software solutions persist. Breaches in data security could lead to severe financial and reputational repercussions.
Resistance to Change: Some healthcare organizations might resist departing from traditional workforce management methods, posing challenges in convincing them of the necessity and benefits of HR software solutions.
Limited Customization Options: Standard HR software solutions might not always align with the unique requirements of healthcare organizations, necessitating costly and intricate customizations.
Market Opportunities:
Growing Demand for Digital Technologies: The healthcare industry's rapid adoption of digital technologies to enhance patient outcomes and cut costs presents opportunities for HR software solutions to play a pivotal role in more efficient workforce management.
Elevating Employee Engagement and Retention: Recognizing the significance of employee engagement and retention for both patient outcomes and cost reduction, HR software solutions with features like performance management and engagement surveys offer avenues for improvement.
Emerging Markets: Asia Pacific and Latin America, emerging markets experiencing substantial growth in the healthcare industry, are expected to drive demand for HR software solutions to manage workforces.
Integration of AI and Machine Learning: HR software solutions incorporating AI and ML capabilities such as predictive analytics and chatbots can elevate HR processes and reduce administrative burdens. With the increasing adoption of AI/ML in healthcare, new opportunities for HR software providers are on the horizon.
Market Challenges:
Fragmented Market: The healthcare HR software market is fragmented, with diverse vendors offering solutions with varying features. This fragmentation can make selecting the right solution challenging for healthcare organizations and can create competition among vendors.
Slow Adoption: Despite the advantages offered by HR software solutions, slow adoption might stem from a lack of awareness or understanding of their benefits among healthcare organizations.
Interoperability Issues: Healthcare organizations often employ multiple software solutions for different tasks, leading to potential interoperability problems. HR software that does not integrate seamlessly with other solutions may be less appealing.
Data Security Concerns: The sensitivity of patient information in healthcare organizations raises concerns about the security of HR software solutions. Data breaches can lead to significant financial and reputational consequences.
Regulatory Compliance: Healthcare organizations must adhere to stringent regulatory compliance standards, and HR software solutions need to align with these regulations. Ensuring compliance can be time-consuming and costly.
Recent Developments:
Opportunities in the sector arise from the growing demand for digital technologies, the focus on employee engagement and retention, especially with the integration of AI and machine learning capabilities, and the expansion of healthcare markets in regions like Asia Pacific and Latin America. Recent developments from industry leaders like Kronos Incorporated, ADP, UKG, and Oracle Corporation have further shaped the landscape of healthcare HR software solutions.
Key segments of the market include types of software (on-premise and web-based) and applications (pharmaceutical industries and hospitals). Major market players include Paychex, Paycom, SumTotal Systems, SAP, Ceridian HCM, PeopleAdmin, CoreHR, Kenexa Corporation, Oracle, and Ultimate Software.
Frequently Asked Questions:
Q: What is healthcare HR software?
A: Healthcare HR software is specialized software designed for the healthcare industry to enhance workforce management. It includes features like employee scheduling, time and attendance tracking, performance management, and benefits administration.
Q: What are the advantages of healthcare HR software?
A: Healthcare HR software can improve workforce management, increase employee engagement and retention, reduce administrative workload, and ensure regulatory compliance.
Q: What are some key features of healthcare HR software?
A: Key features include employee scheduling, performance management, benefits administration, compliance tracking, time and attendance tracking, and reporting and analytics.
Q: What challenges come with implementing healthcare HR software?
A: Challenges include high costs, data security concerns, resistance to change, and limited customization.
Q: How is AI used in healthcare HR software?
A: AI is utilized to enhance HR processes, reduce administrative workload, provide predictive analytics, and manage workforces more efficiently. It aligns with the increasing use of AI in the healthcare industry.