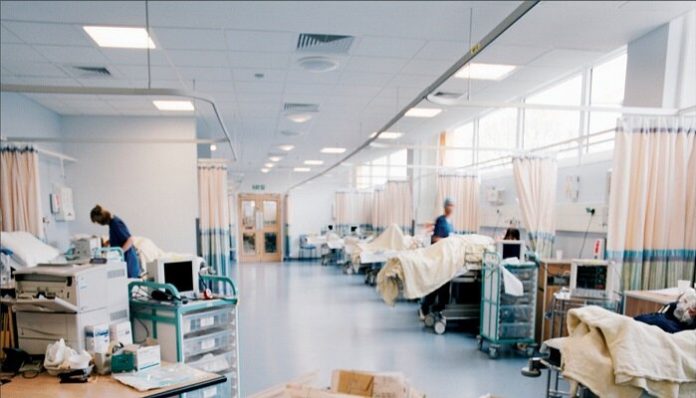 According to recent data, hospitals are still facing substantial strain, with bed occupancy last week reaching the second-highest level this winter in the UK.
In adult general and acute hospital wards, more than 19 out of every 20 beds were occupied (95.7%) by January 15.
Last week, patients who no longer needed to be there filled over 14,000 beds, which is the second-highest number ever recorded and 12% more than during the same time last year (12,498).
With an average of 3,447 beds filled each day by flu patients, the NHS continues to manage a large number of patients who are hospitalised with the disease. (221 in critical care beds, 3,226 in general and acute care beds.)
That said, the most recent data shows that hospitalised flu cases have decreased over the past two weeks, from 5,441 in the week ending January 15.
The number of hours that were lost due to ambulance handover delays decreased by more than three-fifths (36,369 hours to 13,921 hours) during the past week, even though pressure is still high and the NHS maintains that more than 10,000 patients arrive by ambulance at A&E each day.
The latest monthly statistics show that NHS employees are making every effort to provide elective care for patients, with the COVID backlog dropping by almost 30,000 patients to 27,012.
As per the most recent data, 17.2 million COVID shots and 20.4 million flu shots have been given, with roughly four in five adults 65 and older and more than three in five people in the 50 to 64 age range receiving their flu shots.
The NHS made considerable preparations for this winter, establishing 24-hour system control centers, adding thousands of beds, and hiring hundreds more call takers.
Professor Sir Stephen Powis, national medical director for the NHS, stated that these numbers demonstrate that the NHS is under tremendous pressure, with near record highs of patients who are medically able to leave hospitals plus a high number of beds occupied in hospitals throughout England.
The NHS has made enormous preparations for this winter, rolling out additional beds, fall prevention programs, and nationwide, round-the-clock control centers to monitor and manage demand.
The people can also assist by using the best services for their situation – 999 in an emergency and instead 111 online, while there is still time to acquire immunizations if eligible.