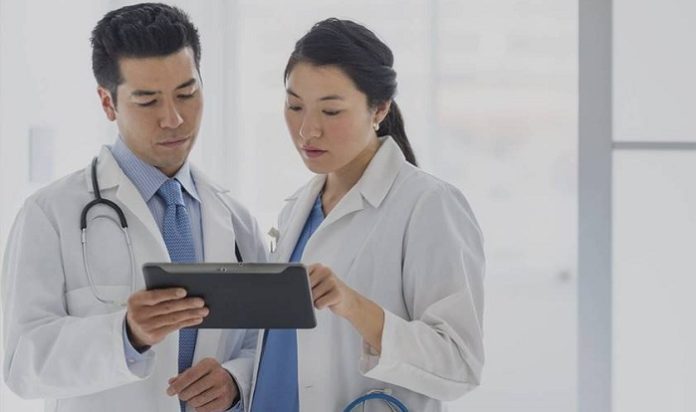 OODA Health, a healthcare technology company focused on empowering patients and providers with real-time healthcare payments, announced a collaboration between HonorHealth, OODA Health, and Blue Cross Blue Shield of Arizona (BCBSAZ) to bring the popular OODAPay healthcare billing system to all BCBSAZ members receiving care from HonorHealth. HonorHealth is a leading healthcare system serving 1.6 million people in the greater Phoenix area.
Helping to eliminate the stress and complexity of healthcare billing for our members is a fundamental part of our mission here at BCBSAZ, and this collaboration addresses that challenge head on," said Pam Kehaly, president and CEO of Blue Cross Blue Shield of Arizona. "OODAPay simplifies and streamlines the healthcare billing process so our members can focus on recovery, instead of worrying about how to decipher and manage multiple, complicated healthcare billing statements."
"With this new collaboration, HonorHealth demonstrates that it is committed to investing in technologies and partnerships that sustainably improve the patient experience," said Giovanni Colella, M.D., chairman, co-CEO, and co-founder at OODA Health. "Because of the game-changing benefits it offers to patients, providers, and payers, OODAPay has been rapidly expanding in Arizona, and will soon become the default payment experience that patients expect."
OODAPay addresses one of patients' greatest pain points—the billing experience—with a fast, simplified, and convenient approach to paying their medical bills. OODAPay accomplishes this by consolidating bills across providers into a single statement and deploying best-in-class payment tools. In a pilot program with Arizona patients earlier this year, 96% reported satisfaction with the OODAPay billing experience. Patients using the platform are especially delighted with the option to set zero-interest payment terms to make their healthcare costs more affordable and manageable.
"This collaboration underscores HonorHealth's mission to apply transformative technologies and payer-provider collaboration models in service of the patient experience," said Paul Briggs, senior vice president and CFO of HonorHealth. "We are pleased to work with innovative organizations such as OODA Health and Blue Cross Blue Shield of Arizona on this journey."
More details on the implementation and rollout of services of OODAPay for Blue Cross Blue Shield of Arizona patients receiving care from HonorHealth will be announced in 2021.
OODA Health is an independent and separate company from Blue Cross Blue Shield of Arizona and HonorHealth.
About Blue Cross Blue Shield of Arizona
Blue Cross Blue Shield of Arizona (BCBSAZ) is committed to helping Arizonans get healthier faster and stay healthier longer. With a focus on connecting people with the care they need, BCBSAZ offers health insurance and related services to more than 1.7 million customers. Through advanced clinical programs and community outreach, BCBSAZ is inspiring health in Arizona. BCBSAZ, a not-for-profit company, is an independent licensee of the Blue Cross Blue Shield Association. The company, and its subsidiaries, employ more than 2,400 people in its Phoenix, Chandler, Flagstaff, and Tucson offices. To learn more, visit azblue.com.
About OODA Health
OODA Health's mission is to transform healthcare administration by enabling real-time interactions between patients, providers and payers. We're focused on eliminating the friction and delays in current payment processes that will save $400B of wasted spend, improve the member experience and inspire greater collaboration between providers and payers. Leveraging an innovative technology platform, OODA Health partners with leading health plans and providers including Anthem, Dignity Health, a part of CommonSpirit Health, Blue Cross Blue Shield of Massachusetts, Blue Cross Blue Shield of Arizona, Blue Shield of California, Hill Physicians Medical Group and others.