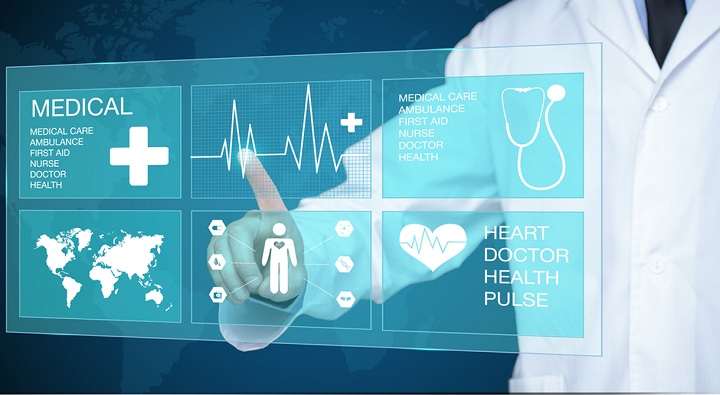 All health systems may consider integrating a rapid diet screening tool into the EHR to boost dietary assessments and counseling, according to a study published in Circulation: Cardiovascular Quality and Outcomes, an American Heart Association journal.
Patient diets can impact cholesterol, blood pressure, diabetes, and weight gain. A healthy diet can not only improve outcomes, but it can also decrease the chances of cardiovascular disease.
Furthermore, poor dieting is the leading mortality risk factor, totaling over 11 million deaths and accounting for roughly half of the world's cardiovascular disease.
"Dietary patterns and quality are not sufficiently prioritized when addressing modifiable risk factors during regular health care office visits. Given the evidence that diet contributes to disease and mortality, it is a risk factor worth screening for continuously," Maya Vadiveloo, PhD, assistant professor of nutrition and health sciences in the College of Health Science at the University of Rhode Island, said in a statement.
Although clinicians across the country know the importance of a healthy diet, the study authors said healthcare teams might not address diet quality during patient visits. They looked at a lack of training and knowledge on the topic, a lack of time during appointments, and a lack of integrated nutritional services in the EHR.
The study authors said an effective diet screening tool should include an evidence-based approach, the total dietary pattern, speed and efficiency, actionable steps to support patients, and the ability to track and monitor dietary change in real-time.
"However, these barriers can be overcome," continued Vadiveloo. "We want a valid, reliable way to assess diet that reflects the best science, and most of the tools assessed take under 10 minutes to use."
The research team analyzed 15 diet screening tools and found three that hit the greatest number of criteria to implement into an EHR system and utilize at a routine practice.
Researchers highlighted the Powell and Greenberg Screening Tool because it asked questions about fruit, vegetable, sugar, and juice consumption. Then, both the Rapid Eating Assessment for Participants-Shortened assessment and the Mediterranean Diet Adherence Screener focused on the major food groups, along with alcohol and processed food consumption.
"There are other tools beyond what was assessed, and additional tools could be developed," said Vadiveloo.
Although the research team did not recommend one specific tool, the group said clinicians, health IT specialists, dieticians, and lifestyle experts should come together to choose a specific one that fits their respective organization's EHR system and area.
"An important component in addition to evaluating diet quality is targeting actionable changes – helping patients set achievable dietary goals – and then following up at the next visit," said Alice H. Lichtenstein, DSc, lead and senior scientist of the Cardiovascular Nutrition Team at the Jean Mayer USDA Human Nutrition Research Center on Aging at Tufts University.
Looking forward, the study authors want to look at testing further screening tools in diverse populations and special clinical populations, such as geriatrics and pediatrics.
According to the CDC, cardiovascular-related death rates are rising among people age 45 to 64. As a result, MedStar Health, a Maryland and Washington DC-based health system, developed a new EHR tool that calculates a patient's risk of having a heart attack or stroke.
Once implemented, MedStar patients can track their cardiology risk in a simple, easy to read format in their EHR. Using the tool, the calculator computes a 10-year cardiovascular risk assessment based on a patient's blood pressure, cholesterol, and history of diabetes.
After the patient is made aware of her potential cardiovascular risk, the tool customizes possible lifestyle changes, such as reducing cholesterol, weight loss tips, or quitting smoking.