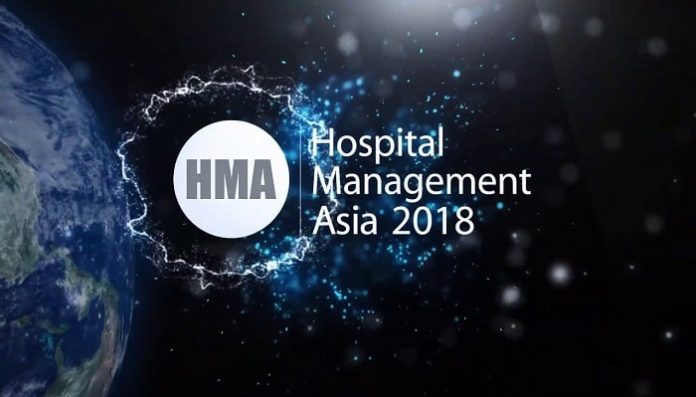 Hospital Management Asia (HMA), the region's leading thought leadership platform for senior-level decision makers in hospitals and the healthcare industry, has announced an inaugural China-focused conference in Wuxi, China from July 18-20, 2018 leading up to the flagship HMA event later in the year (September 13-14, Bangkok).
Well-known for connecting industry leaders and igniting conversations for future innovation, this will be the series' first event in China in its 17 year history. This is a reflection of the country's dramatic economic growth across all industries, including healthcare. According to the National Bureau of Statistics of China, nearly 2,000 new private hospitals have emerged in China, boosting the total number of hospitals to over 29,000, up from 6 per cent in 2015.
Among them, about 16,000 are privately owned while 13,000 are public hospitals. The number of private hospitals has more than doubled in the past six years, from 7,068 in 2010 to 16,000 in 20161.
Attendees will learn more about the One Belt, One Road (OBOR) initiative – an effort by the Chinese government to recreate the Silk Road through infrastructure projects that connect Asia, Europe and Africa, as well as its impact on the development of healthcare. "Hospital Management Asia has grown to become one of the leading conferences for hospital owners and senior management personnel for over a decade.
We are excited to build a bridge between Chinese hospitals and our international HMA community with endless possibilities as a united front in healthcare to tackle common challenges such as servicing the ageing population and the accessibility of healthcare in larger countries," said Richard Ireland, Managing Director of Clarion Events.
"As such, our presence in China is imperative as the country has been regarded as the largest innovation superpower of the world. Chinese hospitals are already using frontier technologies such as the Internet of Things to close the gap in their healthcare system, and we look forward to learning about how they are working towards being hospitals for the future." Programme highlights include plenaries discussing the future trends of Healthy China 2030, the impact of block-chain technology in healthcare and innovation projects in hospitals. With the Chinese Hospital Association as its advisor, this conference is co-hosted by Wuxi No. 2 Hospital and supported by the European Union of Private Hospitals.
For more information, please visit the website at www.hospitalmanagement-china.com
[1] . Credit: National Bureau of Statistics of China. (2016). 2016 China Statistical Yearbook, Chapter 22-1 Health Care Institutions. Retrieved from http://www.stats.gov.cn/tjsj/ndsj/2016/indexeh.htm
ABOUT HOSPITAL MANAGEMENT ASIA
Hospital Management Asia (HMA) is an annual regional event for hospital owners, C-level executives, directors, clinicians and healthcare leaders to get insights on worldwide healthcare management thinking, best practices and solutions while creating a real and virtual forum for networking in Asia. Leading health executives from around the region met to exchange and learn ideas on evolving business models, innovative technologies and improvements on management & healthcare systems.
ABOUT CLARION EVENTS
Clarion Events is a leading international organizer of conferences and exhibitions, serving 12 different market sectors. In 2008 alone, over 600,000 carefully targeted people visited our 100 exhibitions, conferences and seated events across Britain, Europe, North and South America, Africa, Middle East and Asia. Clarion Events has global offices across the US, Europe, Africa, South America and now Asia.