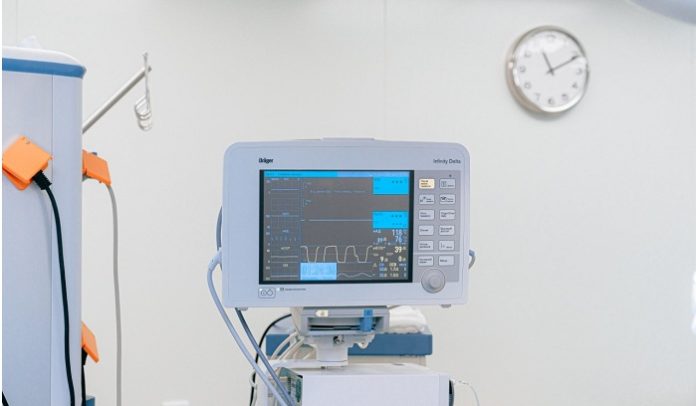 In today's world technology has made everything easier and simplified. With the help of the latest technology, it is easier to monitor the health parameters and alert health care service providers. Through this, even during the pandemic, we can check up on our health and consult doctors online without contact.
AI and robotics impacting the healthcare sector
Minimising the chances or errors
With the help of an intelligent health approach, healthcare apps minimize errors that may prove fatal for the patient. With accurate monitoring, doctors can prescribe the right medicine with the right dosage to patients. Healthcare apps use sensors to track and monitor various health-related parameters accurately. The patients' reports and prescription notes can be easily saved in cloud facilities. Even medical staff can store patients' data in their system very accurately and keep the record in a precise manner.
Easy payment methods
Artificial intelligence has made many systems where you can easily pay medical expenses like your check-ups, medicine, and other medical payments via cards (debit card, credit card, or mobile payment gateways like PayPal). Even if you forget to pay the amount the app will send you notifications from time to time. This is a very secure option and doesn't consume a lot of time.
Precise and clear measurements
Patients can measure their sugar level, blood pressure level, weight, cholesterol level, and heart rate with the help of artificial intelligence. You can even note it down in the medical app so that you can compare it with this result the next time you check. Your data will remain untouched until you change it yourself, so there is no need to worry about misplacing it.
Quick communications

Through technology, you can easily communicate with your doctor or physician without having to travel to their clinic/ hospital. Artificial intelligence has provided us with so many facilities that the treatment which used to require time can now be done in just a few hours. You not only save travelling fees, but can heal yourself on time without having to wait.
Utilises less time
With the help of artificial intelligence, all medical operations can be done 30 times faster. Face-to-face consultation and prescriptions are easily done which comes out to be very effective and cost-friendly. During the time of covid-19, when one cannot step out of the house, you can consult your respective doctor without coming in contact with them.
Lending a helping hand
Robotics are helping by becoming nurses in hospitals as they take good care of the patients and do lots of other health-related activities. They are trained in such a way that they can treat patients almost like humans. Most of the robots are dressed like nurses in the hospital and they are well maintained. They are made with the help of artificial intelligence and machine learning which.
Some other important ways AI is impacting the medical sector
It helps the struggling healthcare network of poor workers and developing nations, which include that of India. It helps cope with vast imbalances in healthcare distribution, lack of trained healthcare practitioners, and affordability of complex clinical procedures in hospitals.
AI has contributed a lot in the medical sector as well as in other sectors, which is why things are getting so easy to complete within a fraction of seconds. Lots of machines have come up which are made with the help of AI and ML.
In cities and other urban places, technology has come up such a long way, helping people in every way they can. Artificial intelligence is going to be a major factor in the upcoming time as the major sector will be covered by them. This includes using AI for medical apps in the future.
Robotics is another major technology of artificial intelligence and machine learning. Most of the robots can feel like human beings and they can treat the patients like humans. Robotics and AI have changed the medical field into a smooth operating system. Kudos to the team of scientists who work day and night for such amazing technologies without which life was very difficult and slow. After lots of research and hard work, they make life so easy.
Primary and secondary serving in nursing
A primary and secondary survey is conducted to know the symptoms a patient before any further procedures are done. A primary survey gives the patient a basic idea of their physical health and mental status. First off, the survey gives you glance. After this they check the necessary conditions of the patients and know how much they are affected. Then they provide them with comfort and the medicines that are required for the body. If there is any breathing issue they should contact the doctor and stabilize the head.
A secondary survey comes directly after the primary survey. This time the nurse gets deeper inside the case and conducts the physical examination process. First, they check the sign and the symptoms then the allergies. After that, they see the past medical history. They take the last oral intake and then the event that leads to the injury. These elements test the patient's overall conditions after which the doctor prescribed the right treatment.
Importance of nursing surveys
The importance of research in nursing will provide the students with overall assignments. Nursing assignment experts help to proofread and edit academic papers for students in semester exams. Nursing assignments give a wide range of activities that not only focus on the patient but also the family of the patient. Lots of practical approaches are needed and the structure of the essay is important such as the introduction, body, and conclusion. The experts let you know what is important for the content and required in semester exams. They even help in referring to textbooks, journals, research papers, and the proper way to study.
How does AI help nursing students create diet charts?
There are four main elements that nurses look at when they develop a diet plan for the patients. Unhealthy diet, physical inactivity, excess tobacco consumption and lifestyle choices. Artificial intelligence in nursing helps to determine the number of calories that are required by the patients, how to break down a healthy diet, what should natural fat be added to the healthy diet, and ensure a revised diet plan.
Nurses make sure to check whether patients eat red chillies as it can be harmful when they are sick. People should have a habit of eating red chillies whether in the form of powder in food or in vegetables in their raw form. Lots of people are discovering new items in the diet menu which was not there earlier and now love to consume them every day to maintain body shape.
Conclusion
Robotics help in every sector and now human beings have started depending on them for every small thing. AI has lots of things to offer in the medical health sector as scientists are making it in such a way that things become easier and convenient for people. Artificial intelligence is a boon as well as a bane for technological development as any mistake can make the whole system respond in different ways which would be difficult to control.