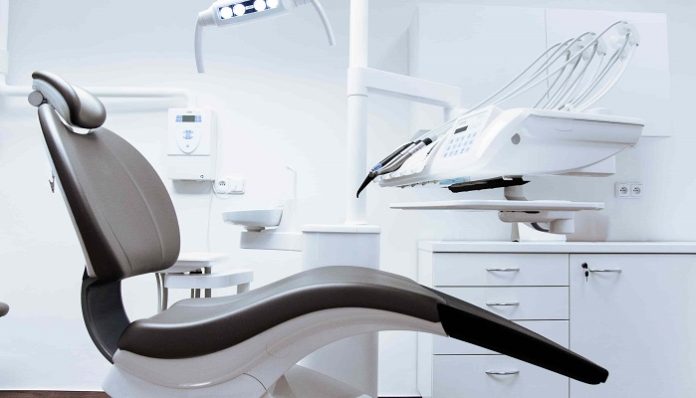 Dental offices not only have to offer perfect services to the clients but also need to store their patient's health data for future reference. In addition, when patients visit a dental fraternity, they expect proper oral care advice. At the same time, the patients trust the dental offices with their sensitive oral and personal data and do not expect any loopholes or leakage.
The Health Insurance Portability and Accountability Act (HIPAA) has formulated a law to protect patients' data. As per the act, dentists are required to maintain a standard of protecting patients' data. 
In addition, HIPAA protects dentists regarding data release and empowers renowned professionals such as Dr. Amina Ghatala to reassure their patients.
Details About Storage and Handling of Patients Data by Dental Offices
Let us walk through some relevant information about how dental offices are required to protect and store their patients' data.
What Kind of Data is Protected
Dental information should contain only clinical data, including the patient's medical history, basic information about the patient, and oral health records of the patient. In addition, the dental data are classified into two forms: Progress notes and Medical and dental histories.
Progress notes are essential for continued treatment, completed either during or immediately after the visit. On the other hand, medical or dental histories include all the essential health information before the initiation of treatment.
Tips To Protect and Store Your Patients' Data 
Every dentist has an obligation under the HIPAA to ensure that their patients do not have to complain regarding the storage and protection of their data. Here are some tips through which dental offices can do so in the best possible manner.
Make Use of Physical Guards
Even another patient overhearing incidentally about your patient's data is considered to be a breach of privacy. This is where physical safeguards come into the picture. It would help if you placed barriers for entering the data room so that anyone and everyone cannot enter the room quickly. 
Soundproof rooms and using a code for authentication before entering the data room are some of the ways through which dental offices can reduce the leakage of data.
Build a Protective System
Patients' data must be protected from all aspects, even natural calamities. Thus, you should physically monitor your patients' data and ensure they are safe from any damage, such as floods, fire, or even accidental human leakage. 
As per experts, you need to work primarily on the locking part to build such a robust system. For example, get a double-lock rule, which implies that anyone who tries to access the patient's data has to get past two strong locks. 
In addition, you can keep the data files in a cabinet that is kept in a locked storage room. Give access to only authorized persons for this room, so any random person cannot access the cabinet. 
Also, ensure to possess a fireproof cabinet for storing the data, as fire is often the most common way of causing damage to the data files. 
Digitization Always Works Well
Digitization is also an effective way of protecting and storing your patients' oral health data. 
The best aspect of digitization is a reduction in mistakes and the strengthening of protective layers. In addition, the usage of electronic files removes the danger of files getting physically damaged. 
However, since outdated software can lead to cyber hacking, you need to be on your toes to get the software updated. Some ways of digitizing data storage include encryption, cloud storage, teledentistry, etc.
Better talk to a professional and get detailed information about adding more security layers to your patients' data. 
Final Words
Keeping your patients' data safe is imperative to build up your good reputation as a dental office. However, no matter how much confidence you have in your security system, you must be sure there are no chances of data leakage. 
Thus, you need to make efforts to add two or three layers of security to protect your patient's information. Get help from a professional with complete knowledge about the same who can lend you a helping hand in covering your security loopholes.