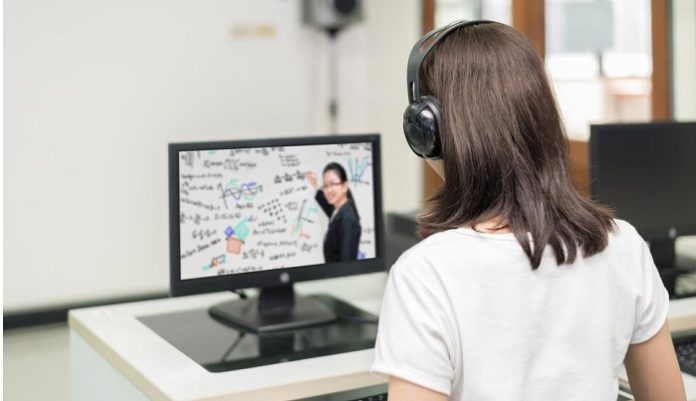 As you likely know, online courses are a viable alternative if you are looking for a less traditional educational experience. Online courses are even more popular now during the COVID-19 pandemic since they allow you to pursue a degree in the safety of your home. You might have even taken a few online courses yourself throughout your education.

Online courses provide you with a number of different benefits that can help make the process of getting a degree easier. This is true even if you are pursuing a nursing degree. Read on to learn about how an FNP program online can make it easier for you to complete the coursework necessary to be a family nurse practitioner.
You Can Save Money on Transportation Costs
Unless you actually live on campus, you will have to use some sort of transportation to get to campus and attend classes. Regardless of the transportation method that you use, there are always costs associated with it. Even if you simply drive your own car to campus, you still have to pay money for gas to fuel your car. You also have to pay for maintenance costs so that your car is mechanically sound and capable of getting you to and from campus. However, with online courses, you do not have to travel at all, so you save money on the transportation costs you would have to pay for otherwise.
Online Courses Are Generally Cheaper
In general, online courses tend to be cheaper than on-campus courses. Tuition is a good example of this since the tuition for online courses is generally cheaper than the tuition for in-person courses. However, it goes beyond tuition. The learning materials for online courses are also usually less expensive too since you can get books in PDF format or get e-books. These are typically cheaper than physical copies of textbooks and other learning materials.
You Can Enjoy Greater Flexibility with Online Courses
With an FNP program online, you have much more flexibility than you do with on-campus courses. You have more flexibility when it comes to time since you do not have to attend class at a certain time on a particular day of the week. You can set up your own schedule yourself. You can also schedule your study time based on your own time constraints. As a nurse, you might not have time to study during more typical hours, but this is not a problem with online courses due to their flexibility.
You Can Organize Your Documents More Easily
With traditional classes, you might find that you have quite a few papers from the course. This may include everything from study guides to assignment instructions to the class syllabus and more. It can often prove a bit challenging to keep all of that stuff organized, especially since you likely have paper documents related to your work, too. However, with online courses, you can organize and categorize your documents and files much more easily on your computer. You can easily group documents together with folders if you take online courses without even buying an actual physical folder.
Online Courses Help Simplify Balancing Your Job and Coursework
Quite a few students who take online courses are also working, too. You might even decide to pursue a degree while working full-time as a nurse. Online courses make it easier to balance coursework and your job. You don't have to spend time traveling to campus when you take online courses, which can make it easier for you to get to work on time. Additionally, with online courses, you can complete coursework at a time that suits your work schedule, as long as you complete it prior to the deadline. Online courses make it easier for you to pursue a degree while working your typical hours as a nurse.