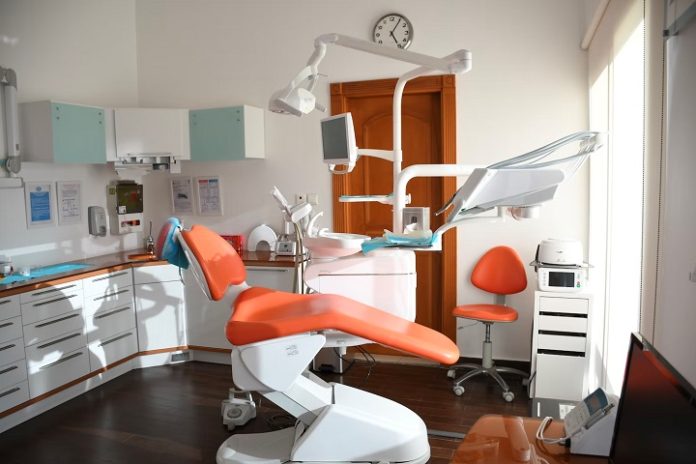 So, you want to set up your own dental business? You're not alone; the demand for dental services is on the rise. In order to ensure your success in this highly competitive industry, there are a few key things you need to keep in mind. In this article, we will explore how to set up a successful dental business.
Sort Out Your Website
If you're starting a dental business, one of the first things you need to do is sort out your website. Your website is one of your most important marketing tools, and it needs to be up to scratch if you want to attract new patients. There are specific services in web design for dentistry professionals. However, in general, here are the best tips for sorting out your website:
Make sure your site is responsive and mobile-friendly. More and more people are using their smartphones and tablets to search for dental services, so it's important that your site can be accessed easily on these devices.
Use compelling copy and design to make your site stand out from the competition. Your website needs to look professional and offer potential patients a good user experience.
Use SEO best practices to ensure that your site appears high up in search engine results pages. This will help you attract more visitors to your site.
Make sure your contact information is prominently displayed on your site so that potential patients can easily get in touch with you. Include a contact form on your site so that people can request appointments or ask questions easily.
Regularly update your content to keep potential patients engaged with your site. Add new blog posts, photos, and videos on a regular basis to give people a reason to keep coming back to your site

Have A Niche
As a dentist, you have a lot of competition. There are many dentists out there who are trying to get new patients and keep their existing ones. So, how do you set up a successful dental business? One way is to have a niche. Find a specialty or service that not many other dentists offer. This can be something like sedation dentistry, teeth whitening, or dental implants. By offering something unique, you can attract new patients who are looking for that specific service.
Create A Positive Working Environment
A positive working environment is essential for any business, but it is especially important in the dental industry. Creating an open and supportive environment where employees feel comfortable communicating with one another is key to maintaining a positive work environment. Promote an atmosphere of teamwork and respect, and discourage gossip or negative talk. Similarly, a little recognition can go a long way in making your employees feel appreciated. Whether you give verbal praise, write thank-you notes, or offer small bonuses or perks, letting your team know when they've done a good job will make them feel good about their work – and more likely to stick around long-term. By following these tips, you can create a positive working environment that will benefit your entire dental practice – from your patients to your staff members!
Get A Good Scheduling System In Place
As a new dental business, one of the most important things you can do to set yourself up for success is to get a good scheduling system in place. This will ensure that your patients are seen in a timely manner and that your appointments are properly spaced out so that you can provide quality care. Once you have selected a scheduling system, be sure to add all of your current and future appointments into the system. This will help you keep track of your schedule and make sure that you are always aware of upcoming appointments. You should also set up reminders for yourself so that you don't forget about any appointments. If you take the time to set up a good scheduling system, it will pay off in the long run by helping you run a more efficient and successful dental practice.
Hire Enthusiastic And Experienced Staff
If you want to set up a successful dental business, it is essential that you hire enthusiastic and experienced staff. This will ensure that your patients receive the best possible care and that your business runs smoothly. When hiring staff, it is important to consider their qualifications and experience. You should also look for individuals who are passionate about providing excellent dental care. It is also worth considering whether they have any specific skills or knowledge that could benefit your practice. Once you have found the right team of staff, it is important to provide them with ongoing training and development opportunities. This will help them to stay up-to-date with the latest advances in dentistry and to provide the best possible care for their patients.
Make Sure Your Location Is Convenient
And finally, you need to make sure you choose a convenient location for your practice. You want to be sure that your office is easy to get to and that there is plenty of parking. You also want to make sure that your office is in a safe neighborhood.
Build A Successful Practice
In sum, by keeping the above in mind when setting up your dental business, you're sure to build a practice that can be enjoyed by both patients and staff members for years to come.