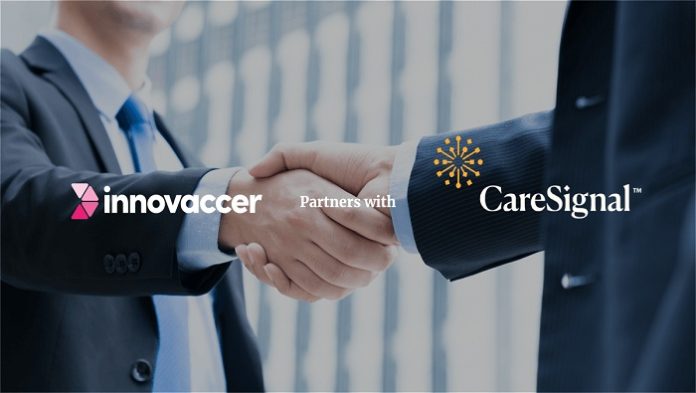 Innovaccer, Inc., and CareSignal today announce a partnership to address healthcare's urgent need amidst the COVID-19 pandemic: to create and maintain solid, clinically actionable relationships with patients in a new setting of predominantly virtual care.
Partnership Details
The partnership combines more than two dozen condition-specific patient monitoring programs with population health data insights for a more integrated care and improved clinical outcomes with industry-leading financial returns.
CareSignal offers evidence-based end-to-end support services for chronic medical conditions such as asthma, CHF, COPD, diabetes, depression, hypertension and hospital discharge support, and maternal health monitoring. With a focus on prevention and addressing the social determinants of health, each program offers personalized clinically-validated features to deliver even more value from Innovaccer's population health, care management, and organization-specific offerings.
"Innovaccer has always stayed on top of delivering on promises to our customers, and our partnerships with leading organizations have been instrumental in achieving 100% client satisfaction," says Abhinav Shashank, CEO at Innovaccer. "Working with CareSignal supports our mission to help healthcare care as one. With CareSignal as our partner, we will strengthen our approach towards better patient engagement and enable smart deviceless remote patient monitoring."