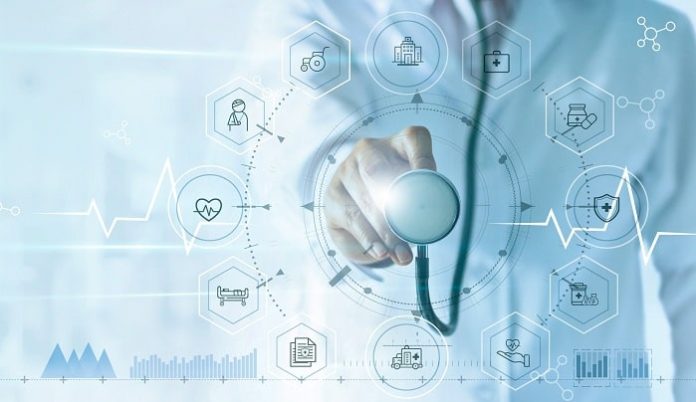 Innovaccer Inc., a Silicon Valley-based healthcare data platform company, announced the launch of its "unified patient record" as its proprietary model that allows the collection of data from the full range of a patient's healthcare experiences and provides a complete view of that patient for the healthcare team.
Data Is Key Element in the Unification of Patient Data
"While working and interacting with different stakeholders (providers, payers, employers, patients, technology companies etc.) across the industry, I have seen how healthcare today is largely fragmented. Adding to that are problems like consumer demand, aging population, increase in the prevalence of chronic diseases and excessive cost of care. I have realized that until we take the unification of patient data as a priority in healthcare, we are not going to move the needle sufficiently," said Abhinav Shashank, Innovaccer's co-founder and CEO.
Drive Care Team Collaboration in the Service of the Patient — for Better Outcomes.
In order to eliminate the challenge of seamless data access, the unified patient record serves as the backbone of Innovaccer's Data Activation Platform that uses APIs and an analytical framework to manage complexity across all patient care settings. Innovaccer's opportunity to connect patient-level data from a range of sources makes individual data truly interoperable for providers, payers and large employers who need it across the healthcare continuum.
With the power of a connected care framework, Innovaccer will be using its Data Activation Platform to unify patient records, automate routine workflows and apply analytic insights so providers, payers, employers, can deliver better outcomes for individuals and care as one.
"Our vision is to help healthcare care as one, and the unified patient record is critical to realizing this vision. One unified patient record, one platform, everyone on one page in service of the patient for better outcomes." added Shashank.
Leveraging "Value-Engineering" to Activate Patient Data
Innovaccer also leverages artificial intelligence to automate workflows and create point-of-care alerts. The platform uses "value-engineering" to generate custom actionable intelligence to "activate" patient data. It also integrates applications on the platform using tools for collaboration, greater efficiency and the ability to address social determinants that factor into a patient's health. So far, Innovaccer's Data Activation Platform has unified over 3.8 million patient records, enabling more than 25,000 providers to transform care delivery and care as one.