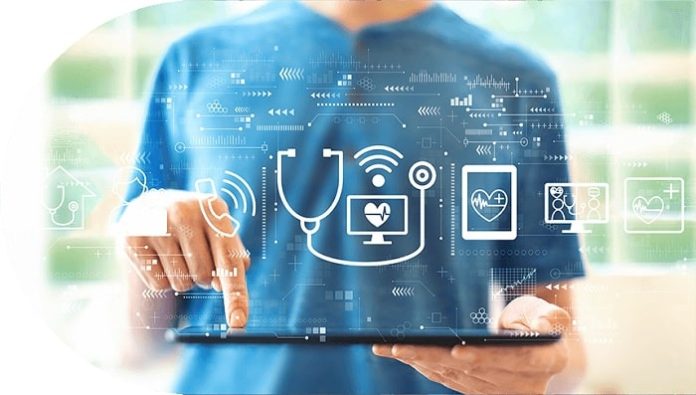 Intermountain Healthcare will use the funds to expand remote patient safety monitoring aiming to reduce patient falls, decrease healthcare costs, and improve patient confidence.

Intermountain Healthcare has been awarded $100,000 by Intel to enhance remote patient safety monitoring throughout its facilities in Utah, the healthcare system announced.
The Intel grant will help fund the purchase of 70 new camera systems, supporting the Intermountain Patient Safety Monitoring (PSM) program.
"At Intermountain, we strive to offer the best possible care to our patients and caregivers," Andrew Davis, project lead for Patient Safety Monitoring at Intermountain Healthcare, said in the press release. "While this pandemic has been taxing on both parties, it is gratifying that there are ways to help alleviate the burdens of the pandemic one way or another to these populations."
"We are always strategizing and finding ways to improve safety, and this grant helps fulfill that," Davis added.
These additional camera systems will serve as a second set of eyes for Intermountain caregivers and will be placed in rooms where patients may be at risk for falling, pulling out an IV, or other safety concerns.
Caregivers can monitor patients remotely with these new capabilities and notify on-site clinicians of any necessary interventions. Through a built-in microphone, patients will be notified that assistance is on its way.
Similar remote monitoring programs have been effective in significantly reducing patient falls, increasing confidence among patients and families, and decreasing overall costs for patients and hospitals.
Aside from improving patient safety, the system will also enhance the safety of clinicians caring for patients during the ongoing COVID-19 pandemic.
The system will allow a single caregiver to monitor 12 patients at once. Remote patient monitoring reduces the risk for potential COVID-19 exposure by decreasing the number of patients clinicians have contact with.
In addition, the program frees up certified nursing assistance, which eases the burden staffing shortages place on both clinicians and patients.
The patient safety monitoring program also creates remote opportunities for caregivers unable to continue in-person work for reasons such as having a compromised immune system.
Remote patient monitoring gained popularity during the COVID-19 pandemic. In 2020, Yale New Haven Health System (YNHHS) partnered with Capsule to provide remote care to ventilated COVID-19 patients.
The technology streams live data from ventilators to deliver clinically actionable notification to respiratory therapists, pulmonologists, and intensivists, enhancing patient care.