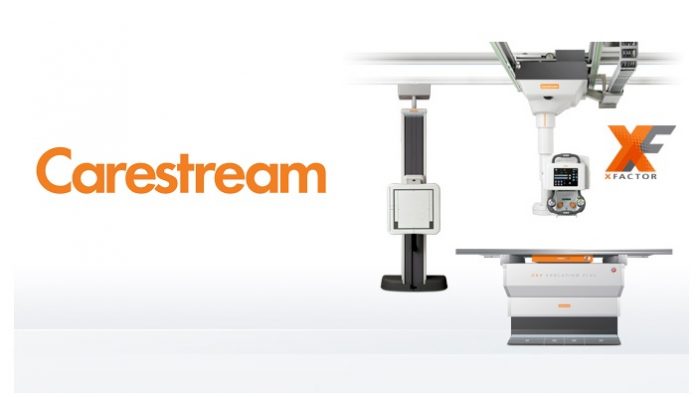 Alta View Clinic installed three CARESTREAM DRX-Ascend Systems (video) to capture urgent care, orthopaedic, pediatric and other radiology exams. The outpatient clinic is affiliated with Alta View Hospital and both facilities are members of Intermountain Healthcare.

CARESTREAM DRX-Ascend Systems "Our new outpatient clinic provides high-quality imaging studies for a variety of specialists and general practitioners who have offices near our campus. We capture X-rays of the chest, abdomen, joints, head, spine and extremities as well as long-length imaging studies to detect scoliosis," said Travis Hartvigsen, the clinic's Imaging Coordinator.
These systems capture more than 2,500 imaging exams a month and each DRX-Ascend system is equipped with a CARESTREAM DRX Plus 3543 cesium iodide detector designed for high-resolution imaging.
DRX-Ascend systems are configured with an optional elevating float-top table that has a weight capacity of up to 650 pounds and accommodates patient types ranging from pediatrics to adults and patients who use wheelchairs. Radiographers can capture images using the wall stand, table or tabletop.
"Our healthcare group evaluated DR systems from major suppliers and selected Carestream as our sole imaging provider for all DR rooms and portables within our network of 22 hospitals and almost 80 clinics and imaging facilities," according to James Jeppson, Imaging Quality and Operations Manager for Intermountain Medical Group.
About Intermountain Healthcare
Intermountain Healthcare is a Utah-based not-for-profit system of 22 hospitals, 170 clinics, a Medical Group with about 2,300 employed physicians and advanced practice clinicians, a health plans group called SelectHealth and other medical services. Intermountain is widely recognized as a leader in transforming healthcare through high quality and sustainable costs. For more information about Intermountain, visit www.intermountainhealthcare.org